Last Update: June 2, 2023
It's hard not to feel inspired by the images beamed back from the James Webb Space Telescope. It might make you wonder what the best astrophotography camera is. Well, I can't promise results like NASA gets. But I can guide you to the current best option for capturing the beauty of the stars.
The good news is that today's DSLR and mirrorless cameras offer easier-than-ever entry to the mysterious world of astrophotography.
ISO speeds that were the stuff of fantasy a few years ago are readily available. Full frame DSLRs like the Nikon D850 and mirrorless cameras like the Canon EOS R6 give you great night shooting capabilities. Meanwhile, a dedicated astronomy camera like the Altair GPCAM2 327C offers you another route.
What is the Best Camera for Astrophotography in 2023?
Before we look closely at the 12 best cameras for astrophotography, here's a quick roundup of my top 9 picks:
12 Best Astrophotography Cameras in Detail
I've chosen three specialist astrophotography cameras that attach to telescopes. And a selection of DSLRs and mirrorless cameras that will give you great results with your night sky imaging.
Our Top Camera for Astrophotography
Best DSLR Camera for Astrophotography
Best APS-C Mirrorless Camera for Astrophotography
Best Sony Mirrorless Camera for Astrophotography
Most Affordable Canon Choice for Astrophotography
Most Affordable Nikon Choice for Astrophotography
Best Entry-Level Astrophotography Camera
Best Canon DSLR for Astrophotography
Best Panasonic Astrophotography Camera
Best Deep Sky Astro Camera
This is the first of our specialist deep sky astrophotography cameras. A dedicated astronomy camera is worth looking at if you already have an astronomical telescope. It will use your telescope's optics to capture the images.
This obviously has advantages because those optics have been designed solely for the purpose of deep-sky imaging. The downside is that you will not only need the telescope but also a computer to run the camera. This is fine, of course, but it's not as easy as slinging your tripod over your shoulder and heading off into the fields.
The ASI183MC is a lightweight camera with a 20.4 MP sensor. It doesn't have dedicated cooling, so it might produce more low-light noise than cameras. It can also shoot at 19 fps at full resolution.
Pros: Lightweight, high quality 20.4 MP sensor, large DDR buffer
Cons: No cooling, needs separate power supply
Best Astrophotography Camera for the Night Sky
The Bresser Full HD Deep-Sky Camera is, as the name says, designed for solar, lunar, and deep-sky photography. It uses a Sony color sensor, which is noted for its low noise and low-light capture. Using the supplied software, you can capture at up to 20 fps at full resolution.
This CMOS camera body has a guide port. This allows specialized equipment to move the telescope with the movement of the stars (well, the Earth, actually). Multiple exposures taken using this method allow more detail to be captured, especially across the full dynamic range. Although a monochrome camera is normally the choice for solar photography, the Bresser copes well with capturing the Sun.
Pros: 
Built-in guide-port, up to 20 fps recording, Region of Interest feature
Cons: Needs IR filter for moon and planets, doesn't work perfectly with all imaging software
12. Altair GPCAM2 327C
Best Astrophotography Camera for Video
Another astrophotography camera with a Sony sensor is the Altair GPCAM2 327C. The Altair is easy to set up. As well as full resolution 18 fps shooting, the camera can capture video at 1080p.
This video can be fed live to a laptop or other visual display device. This is great if you want to allow others to see what the telescope is seeing live. I imagine astronomy classes or clubs would appreciate this feature.
Like most dedicated astronomy cameras, the Altair offers cheap entry into the world of deep-sky imaging and deep-sky astrophotography. The expense of optics has already been covered with your telescope.
Pros: Live video feed to computer, easy set-up, 18fps capture
Cons: USB 2.0 is starting to look a little old and slow
Our Verdict
There are three broad categories of cameras here. We have top-end, expensive, pro-level cameras that will cost you a pretty penny. They will serve you well as astrophotography cameras. They will also give exceptional service as daily cameras. Of these, my vote goes to the Canon EOS R6. This is such a competent all-around performer. Its performance as an astrophotography camera will not disappoint.
There's no denying that category is expensive. So what about something cheaper? The problem is that low light performance is often the weak point of any cheap camera. After all, "photograph" roughly translates from Greek as "writing with light." And the problem with night sky photography is the lack of that very thing. So capturing small amounts of light requires some expensive technology.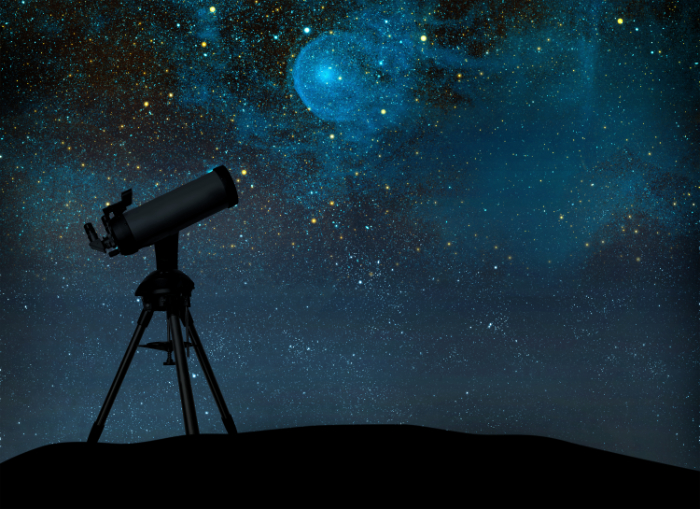 So none of these astrophotography cameras are cheap. But for something that is at the cheaper end, my choice is the Olympus OM-D E-M1 Mark III. For its effective implementation of the Starry Sky mode, it is a clear winner.
Finally, the third category of dedicated astronomy cameras. For me, the Altair GPCAM2 327C hits the right mix of affordability and performance. Sure, there are many dedicated astrophotography cameras out there. But the Altair is a good choice.
Buyer's Guide
As I've compiled this review, there have been two people in my mind. Firstly there's the person with a telescope who wants to capture and share what they see in the night sky. My sister-in-law turned my wife off star-gazing forever at the age of seven. She would drag her out every night to look at the small patch of sky above their light-polluted garden.
You can avoid this by showing the highlights you have photographed. So let's assume you have a telescope already and want to share the delight it brings. In that case, a dedicated telescope-mounted camera will be the best camera for astrophotography. It will also have the software and features specifically geared to getting the most out of your hobby. You might even want to splash out on a CCD camera, but they tend to be much more expensive.
The other person in my mind is someone who wants to take the occasional, perhaps even frequent, night sky photos. But you don't want to invest in a telescope. And you'd like to get the best value from your purchase by having a great camera for your holiday photos as well as deep sky objects.
For the first person, the choice will come down to what you want to photograph, and what your telescope is capable of. Also consider how much you want to future-proof your purchase. For example, if the sun is your preferred target, then a monochrome camera is likely the best choice.
For the second person, the good news is that great astrophotography cameras will be great cameras. Low-light performance, as already mentioned, is a tricky thing. A camera manufacturer who has achieved good image quality under demanding conditions has not scrimped on technology.
One deciding factor for your purchase might be what you already have. If you've had Canon cameras for years, abandoning all your lenses would be a big step. A DSLR camera has many advantages, but it has drawbacks too. A mirrorless camera might suit your overall needs better.
Should I Use RAW or JPEGs?
The answer here is always RAW for astrophotography. You are working at the edge of what is possible in terms of gathering light. When your camera processes the light received to produce a JPEG, it will degrade the image. You need your editing software to process the light that has been registered. And you need to introduce as little noise as possible.
Should I Choose Mirrorless or DSLR Cameras?
As with all such discussions, there are pros and cons. Mirrorless cameras are generally smaller and lighter. They often have better screens, which are more likely to be articulated. They also eliminate one possible source of camera shake as there's no mirror to slap up and down. On the other hand, the battery life is frequently inferior to that of DSLR cameras.
Some ranges of mirrorless cameras have a more limited range of available lenses. One advantage of the Canon EOS family is that lens compatibility can go back decades. So there are plenty of high-quality specialist lenses on the used market.
What Should I Know About ISO?
The ISO range of your camera determines how sensitive the sensor is. The higher the number, the more sensitive to light. If like me, you grew up with Ilford HP5 film feeling rather racy at ISO 400, then you might find numbers such as 204,800 rather mind-boggling. Partly this is because the ISO scale doubles the number for every stop of exposure.
But the main thing about high ISO numbers is that it is difficult for cameras to work with them without introducing noise. Discussions of noise quickly become very technical. But basically, it means showing things (usually colors) that aren't actually there. Some cameras are better at keeping this noise to a minimum. These are the ones to look for when choosing the best cameras for astrophotography.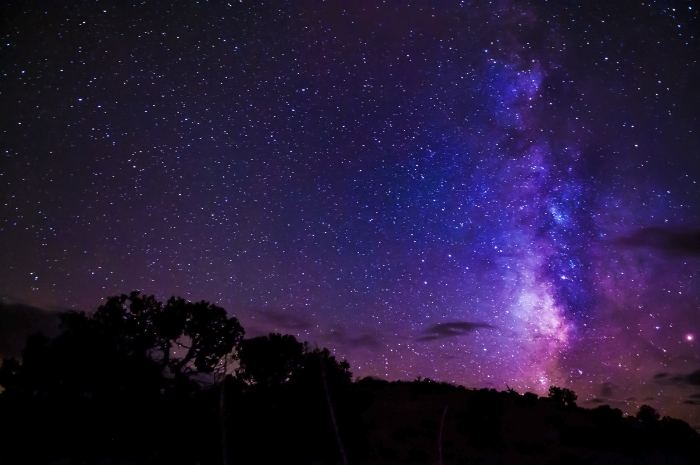 What About Using my Phone?
An idea from left field would be to try your phone. Nature obliged last night as I walked the dogs with my daughter and provided a clear sky. She happily snapped away at the stars with her iPhone 13 Pro.
As you can see below, the results were pretty impressive. These are as she took them. Had she used the RAW setting, I could also have edited them as you would any RAW image. So your high-end smartphone may satisfy your astrophotography cravings. Especially if you have a tripod mount.
What Else Should I Think About?
Under this category, we can, in a sense, ignore deep-sky imaging and everything to do with it. You're buying a camera, so you need it to meet your needs. And that choice will be very personal. I don't mind lugging my EOS 5D Mark III around with me because its benefits outweigh the costs. For you, that might be a deal breaker.
It's about finding the balance between what you want, what you need, and what you can afford. Then find the camera that is the best fit for those things. Perhaps the Canon EOS R6 shades the Nikon D850 on paper (Check our side-by-side comparison here!). But you have two excellent Nikon lenses. Is the Canon so good that you ditch the whole Nikon package? That's a question only you can answer.