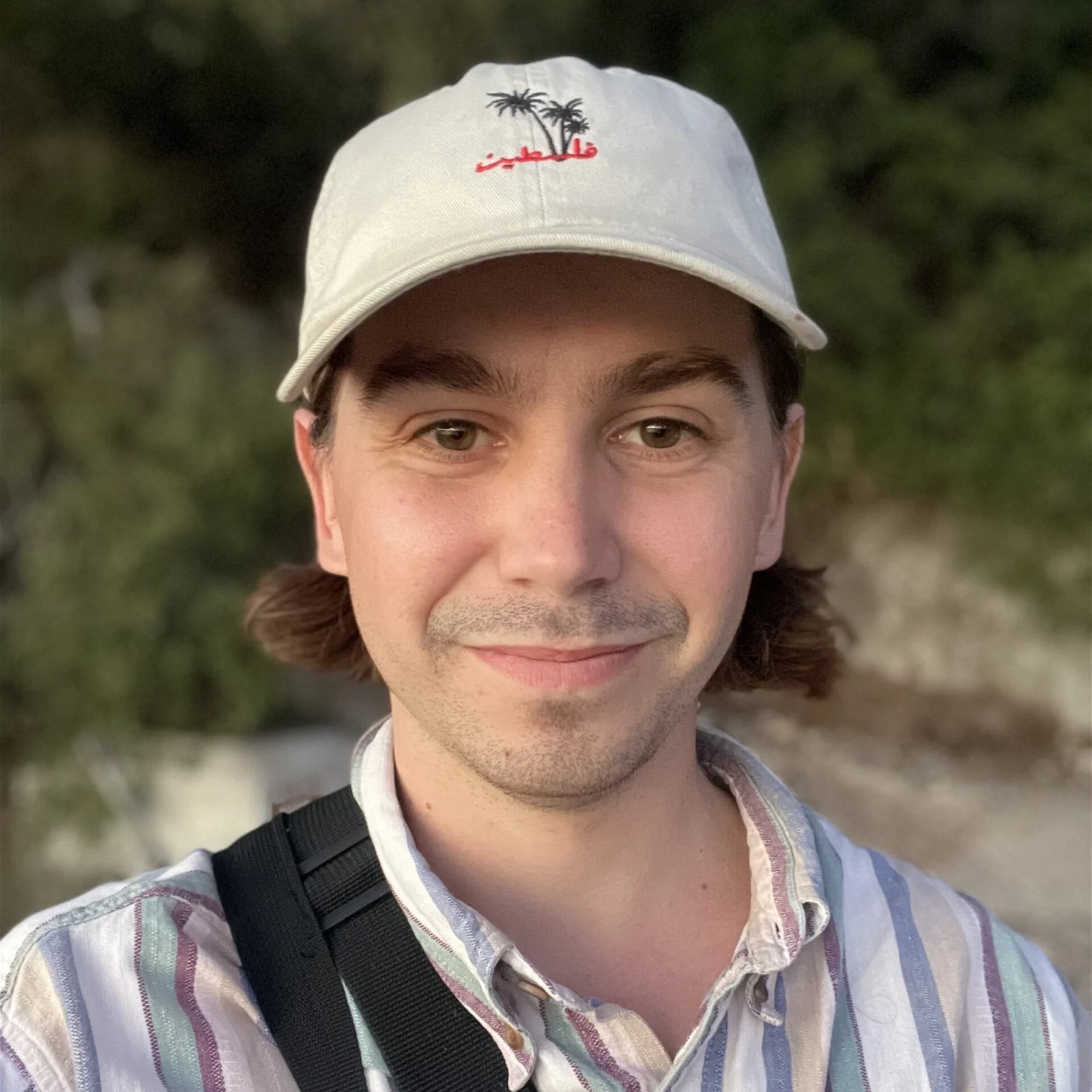 Last Update: June 19, 2023
Finding the perfect camera for travel can be hard, especially if you are on a budget. Today, we will look through various options for travel photography. We'll show you the best budget travel camera suitable for beginners all the way up to professionals.
There are many different factors when considering the best budget travel camera. Of course, the most important factor is the camera's price. How much a good camera costs is very subjective. Professional photographers may be willing to pay a bit more for their budget options. So I have included some slightly more expensive options for professionals on this list.
The camera's size and weight are a close second to the most important factor. Reducing the weight of your suitcase is always helpful when traveling. You also want to ensure you're not carrying around a camera that will have your shoulders slumped.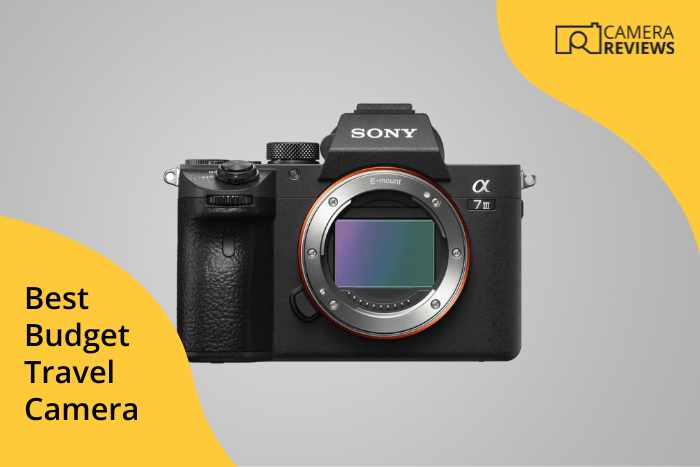 Other factors to consider are the camera's ease of use, weatherproof abilities, and battery life. Whether you plan to go skiing or on a sun holiday may be a deciding factor too. You will have to decide through your own personal preferences which will work for your travel photography. Even the look and style of the camera are a factor to consider! Now let's dive into the top budget travel cameras on the market today!
What is the Best Budget Camera for Travel?
Before we discuss each camera in detail, here is an overview of the travel cameras we will be looking at. Be sure to read on to see why we picked each camera before making your decision.
Sony a7 III

Small and relatively lightweight
Cheap as its an older model
Amazing image quality
Durable construction with weather sealing for added protection

Fujifilm X-Pro3

Good looking design
Compact design easily fits in bag or pocket
Interchangeable lenses
High-quality sound for videography

Sony ZV-E10

High-resolution sensor captures sharp photos & vivid video
Interchangeable lenses
Small
8x zoom helps capture distant objects with clarity
Hybrid autofocus

Nikon Z fc

Good resolution for stunning images
Classic style
Advanced weather sealing for shooting in any environment
Rugged
Small

GoPro Hero10 Black

Extremely durable
Amazing video
Perfect for sport
Rugged and waterproof up to 33ft
Weather-sealed body, ideal for outdoor usage

Fujifilm X100V

Stylish vintage look
High-speed EXPEED 6 image processor
Very compact
Big sensor for small size
Weather-sealed body, ideal for outdoor usage

Canon PowerShot G7 X Mark III

Compact size and lightweight
Rugged weather sealing for protection against the elements
Great features
Easy to use
High-speed shooting up to 30 fps

Canon EOS Rebel SL3 / 250D

Small and relatively lightweight DSLR
Easy to use
Great value for a DSLR
Nice 24MP sensor for clear travel shots
Long battery life

Olympus Pen E-PL10

Stylish and compact body
Lightweight and easy to carry
Great in-body image stabilization
16.1MP Live MOS sensor

Nikon D5600

Cheap and cheerful DSLR, great for beginners
Great range of features
Connect to compatible devices via Bluetooth
Fast 39-point AF system

Olympus Tough TG-6

Rugged construction: waterproof, dustproof, shockproof, freezeproof
Best for tough environments
Great quality
Wi-Fi & GPS connectivity to enable remote shooting & geotagging
11 Best Budget Travel Cameras (in Detail!)
Now let's take you through an in-depth view of each budget travel camera. Each camera has different factors that may benefit different people. It is important to have an understanding of what kind of camera you want—small, convenient, or powerful. Make sure you read each description in depth to understand each camera's pros and cons.
Best Budget Travel Camera
Best Budget Carry-Along Camera
Best Compact Camera for Travel
Best Looking Budget Travel Camera
Best Budget Travel Camera for Action
Best Budget Travel Camera for Size
Best Budget Canon Travel Camera
Most Affordable DSLR Camera for Travel
Best Budget Olympus Travel Camera
Best Budget Nikon DSLR for Travel
Best Waterproof Budget Travel Camera
Our Verdict
After looking through this list of budget travel cameras, we can see a range of options to choose from. Each holiday will benefit from different camera features. You'll really need to know what kind of holidays you go on. Do you like taking relaxing photos of the beach or on a leisurely stroll through a city? Or do you want footage of you going surfing and mountain biking? The main points to consider are weight and functionality. I would say that if you are buying a camera set up specifically for travel, the Sony A7 III is the best option.
Once you have decided on your ideal destination, return to this list to find the best camera that suits your needs!
Common Travel Camera FAQs
What Is the Best Camera to Take On Vacation?
This depends on what kind of activities you'll be doing on holiday. If you're looking to do more extreme adventures, an action camera like the GoPro Hero10 or the Olympus Tough TG-6 is best. But if you want the highest image quality from a camera that's easy to carry around while you explore a new city, the Sony A7 III is perfect.
Which Is the Best Budget Travel Camera?
The best budget camera for travel is the GoPro Hero10. It's mostly aimed at creating video footage, but it takes fantastic still photos. It's easy to use for beginners and very small, making it ideal for travel photography and video. If you are traveling with adventures in mind, the Go Pro Hero10 will ensure that you get liquid footage.
What Should I Look For in a Travel Camera?
This depends on what you want to use it for. But the most important feature of a camera for traveling is its small size and light weight. Other factors to consider are the camera's ease of use, weatherproof abilities, and battery life. Features like Wi-Fi or Bluetooth connectivity that makes it easy to upload to social media can be a plus, too.
Which Sony Camera is Best For Travel Photography?
The Sony A7 III is our recommended best camera for travel photography. This is a powerful camera, but cheaper than newer models. It produces incredible images in a wide range of settings. But if you're looking for a smaller camera with interchangeable lenses, the Sony ZV-1 is an excellent camera for travel.
If you still are not sure which camera to go for, our recent Sony a7R III review or Sony vs Nikon mirrorless debate will give you food for thought! Or, why not check out these trending camera comparisons for more inspiration: