Last Update: August 1, 2023
Photography is full of jargon. So here's your chance to precisely understand the different types of photography cameras and what you can do with them.
My first camera was a film SLR. Since then, I've bought a point and shoot, several smartphones, an underwater camera, a GoPro, three DSLRs, and two mirrorless Sony Alphas. So I know a bit about all the different types of cameras!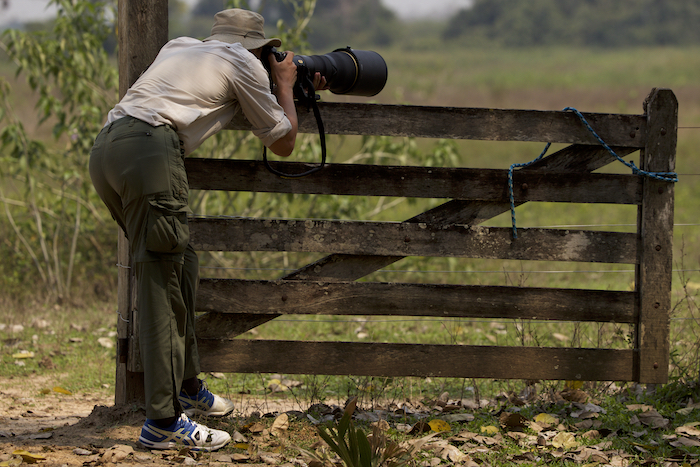 Know the Type of Cameras Out There
I've always been a Nikon man and have owned a succession of DSLRs… but I recently gave up all my Nikon gear in favor of two Sony Alphas. I'd heard so much about the benefits of mirrorless cameras for wildlife photography. So I eventually decided to take the plunge!
That's why it's good to know the different types of cameras out there. To see what's the best fit for you and the photos you want to take. Different camera types will require different camera equipment, which is also something to consider before you decide.
So here is our detailed list—fifteen cameras types for all kinds of photography.
15 Different Types of Cameras
1. DSLR Cameras
DSLR stands for Digital Single Lens Reflex. Light passes through an interchangeable lens and is reflected by a mirror into a viewfinder via a prism. When we press the shutter release, the mirror flips up to allow the light to reach a sensor to record the picture.
DSLR cameras offer a high degree of manual control, given the interchangeable lens design and the various menu options. They've been around a long time. So there are many different options at different price points.
The advantages of the DSLR camera come from the larger sensor and the ability to shoot in RAW. That makes it easier to change the white balance and recover shadow detail.
Advances by Nikon, Canon, and others have led to cameras and lenses with exceptional resolution, noise reduction, bokeh, dynamic range, and autofocus. DSLR cameras are also versatile, and there are models targeted at every possible genre, from landscape to wildlife photography.
Two Types of DSLRs
There are two types of DSLR—full frame and crop sensor (APS-C or DX). Full-frame cameras have the same-sized sensor as 35mm film (36x24mm). Crop sensor cameras have a slightly smaller one with a crop factor of 1.5x or 1.6x.
Lenses mounted on an APS-C camera will offer higher magnification. So the "full-frame equivalent" of the focal length is often discussed. It is simply the focal length times the crop factor.
APS-C cameras with their limited image quality and poorer low-light performance are intended chiefly for beginners or intermediate-level photographers. Full-frame cameras generally have bigger bodies with more extensive features and better optics. But they come with a higher price tag.

Pros
A vast range of cameras and lenses
High resolution
35mm sensor improves low-light performance and reduces noise
4K UHD video
Optical viewfinder
Choice of 35mm and APS-C sensor sizes
Fully customizable settings
RAW format
Cons
Larger and heavier than other cameras
Expensive
Viewfinder blackout during exposure
Focus points don't fill the frame
Limited frame rates
Extensive knowledge needed to exploit fully
How are DSLR Cameras Best Used?
As a workhorse for amateur and professional photographers alike.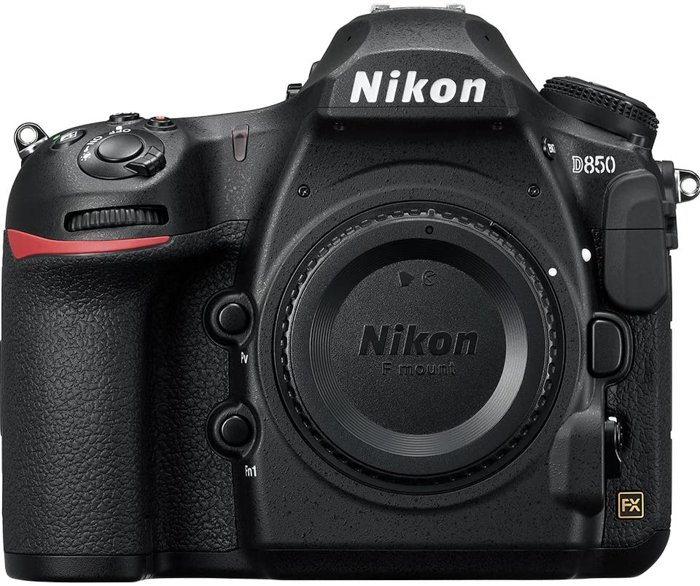 2. Smartphone Cameras
If you believe the best camera is the one in your pocket, stick with your smartphone. Smartphones are small, user-friendly, versatile, connected, and cheap. It's no wonder most people in developed countries own one.
Smartphone camera specifications have improved enormously over the last few years. My iPhone 12 Pro Max is not even the latest model. But it boasts a 12MP sensor, built-in flash, and a choice of front- and back-facing wide, ultra-wide, and telephoto lenses with a 5x optical zoom range.
The power of the chip inside also allows for dozens of features such as Portrait Mode, Night Mode, Smart HDR, and "smart albums."
The ubiquity of smartphones is their most significant advantage. But the camera is limited. The tiny sensors offer poorer resolution than full-frame cameras. And unless you buy an attachment, the magnification is limited to 2.5x—which is only the equivalent of a 125mm lens.
That's not long enough for genres like wildlife or sports photography. I still use my iPhone for people shots or short 4K video clips, but it'll never replace my Sony Alpha mirrorless camera.

Pros
Convenient
Small
Lightweight
Versatile
Cons
Basic manual controls
Small sensor
Short focal length
How Are Smartphone Cameras Best Used?
As an easy-to-use alternative to DSLR and mirrorless cameras (but not a substitute for the real thing)…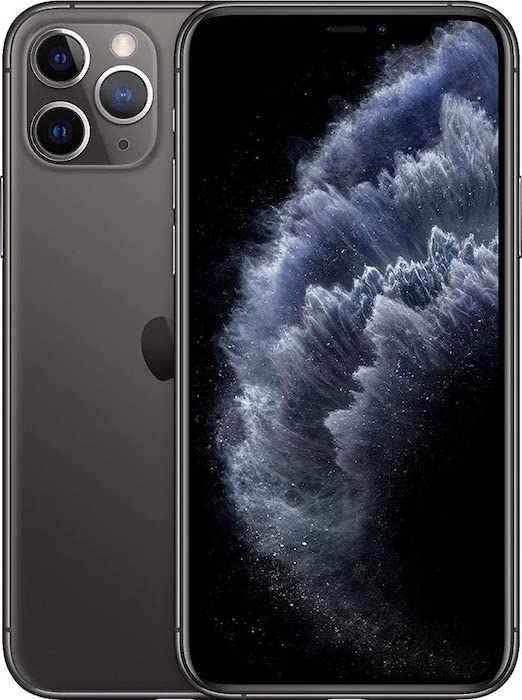 3. Compact Cameras
Like smartphones, compact cameras (or point-and-shoot cameras) are a cheap and convenient way to take pictures. But compact cameras also have a much better zoom range.
A compact camera is designed for family pictures or holiday snaps. Yet their specifications have improved considerably over the last few years. Many compact cameras are now shockproof and waterproof. And some even have interchangeable lenses.
A point-and-shoot camera will never be the camera choice of professional photographers. But the gap's getting closer!

Pros
No need for multiple lenses
Small
Lightweight
User-friendly
Fully automatic
Affordable
Zoom capability
Cons
Limited zoom range
Usually can't customize exposure
Noisier, softer images due to small sensor
Slower focus
Limited features
Mostly JPEG format
How are Compact Cameras Best Used?
A cheap and convenient camera to snap some memories—but not for the pros.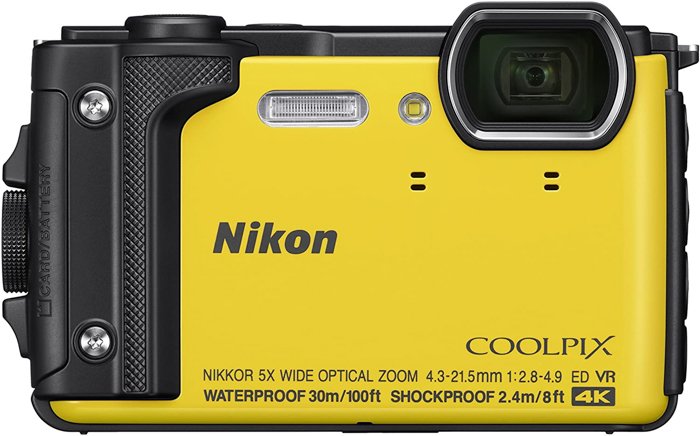 4. Mirrorless Cameras
Mirrorless cameras (also known as hybrid or compact system cameras) are available with full-frame, Micro Four Thirds, or APS-C sensors, and they represent the future of photography. They're a "hybrid" of compact cameras and DSLRs. Like compacts, they're mirrorless, but like DSLRs, they take interchangeable lenses.
The big difference is that a mirrorless camera doesn't have a mirror that has to flip up every time you take a picture. Instead, the light passes straight through the lens to the sensor, and then the camera transmits the image to an electronic viewfinder.
It used to be a problem because mirrorless cameras can't have an optical viewfinder. Plus, early versions had an annoying amount of "viewfinder lag." But manufacturers have now solved that problem, and full-frame mirrorless cameras have significant advantages over DSLRs.

Pros
Higher frame rates (up to 30 fps)
Focus points across almost the whole frame
Faster, more accurate autofocus (with eye-tracking)
Smaller, lighter camera bodies
No need for autofocus fine-tuning to "match" lenses with cameras
Silent shooting
Manual control
Interchangeable lenses
High resolution
Lack of mirror reduces camera shake
4K Ultra-HD video
Information-rich, "WYSIWYG" viewfinder
RAW file format
Cons
Lack of an optical viewfinder
Limited range of lenses
Short battery life
How Are Mirrorless Cameras Best Used?
As a smaller, lighter alternative to DSLRs for amateur and professional photographers…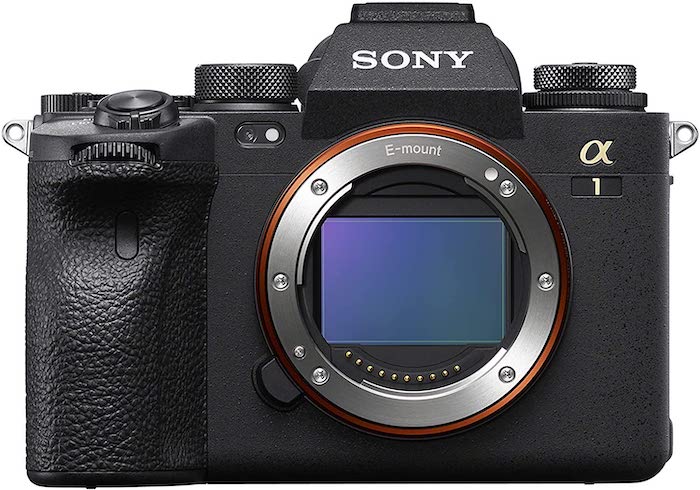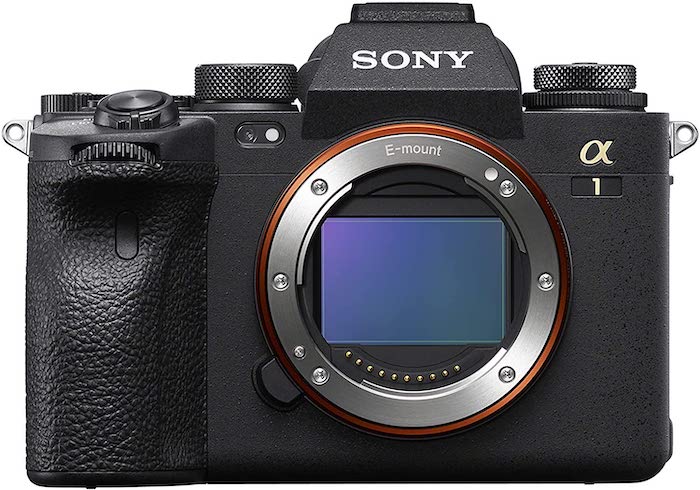 5. Bridge Cameras
Like compact digital cameras, bridge cameras also have a fixed lens, but they get their name because they "bridge" the gap between compacts and DSLR cameras.
My first professional camera was a bridge camera. I was attracted to it by the exceptional zoom range. It seemed ideal for a trip to Kenya. Unfortunately, the small sensor meant the quality of the images was disappointing. So I bought myself a DSLR camera as soon as I got home!

Pros
Light
Small
Easy to use
Great zoom range
Affordable
Cons
Limited lens quality
Limited battery life
Lower image quality than full-frame
JPEG format
How are Bridge Cameras Best Used?
As a stepping stone between compact cameras and DSLRs…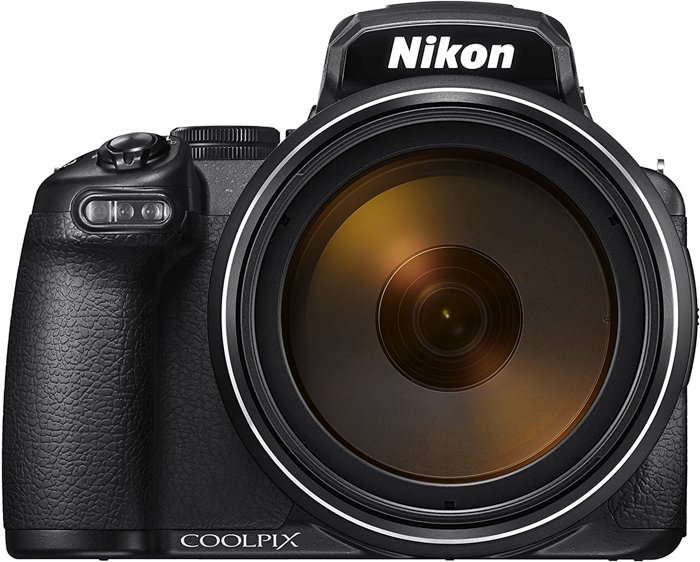 6. Film Cameras
Film cameras are where photography began. But the fact digital cameras have almost entirely replaced them shows where the advantage lies.
If you can find a decent second-hand film camera and compatible lenses, they'll probably be cheap and have an "authentic" retro vibe. But you won't have access to the latest features because the major camera manufacturers such as Canon, Nikon, and Sony have all switched to digital.
Film cameras can't offer real-time viewing, auto ISO or computer backup. Plus, you have to put up with the cost and trouble of buying and developing rolls of film. That means you're more likely to make focus and exposure mistakes—although you won't find out until it's too late!

Pros
Authentic
Vintage
Affordable, quality lenses
High resolution
Cons
No LCD
Recurring film and development costs
Risk of parallax, focus, and exposure errors
Dated design
Must buy second-hand
How Are Film Cameras Best Used?
To learn the basics of photography and for vintage, film-quality photos.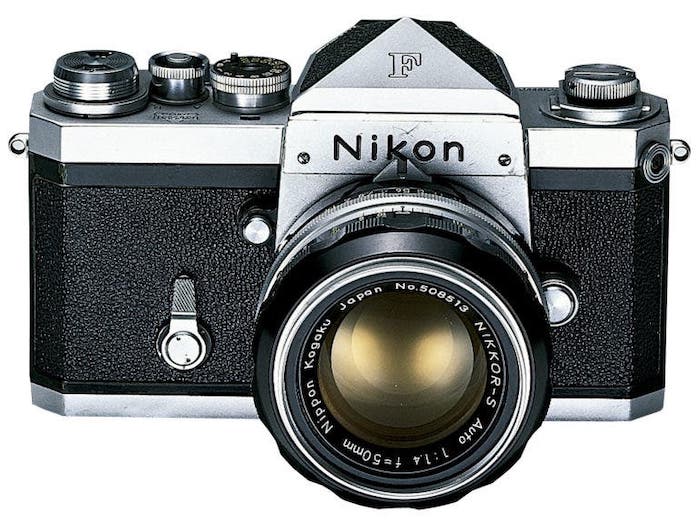 7. Large and Medium Format Cameras
Large and medium format cameras made by companies such as Hasselblad don't necessarily have to be digital, but most will be these days. A medium format camera has a 120mm sensor, while a large format camera has a 4×5″ sensor, and the resolution varies from 50-100MP.
Typically, these cameras are relatively large and unwieldy with slow autofocus systems. So you probably want to use them in a professional studio rather than the Antarctic… but the advantages in terms of resolution, noise reduction, and dynamic range are worth it if you're shooting for the front cover of Vogue!
Quality doesn't come cheap, though. A Hasselblad H6D-400c camera body will set you back around 50,000USD! I love the sharpness, but not at that price!

Pros
Large film or sensor size
Low noise
Shallow depth of field
High dynamic range
High resolution
Interchangeable lenses
RAW file format
Cons
Expensive
Large
Heavy
Slower autofocus
How Are Medium and Large Format Cameras Best Used?
To produce the highest possible picture quality for large gallery prints or genres such as fashion photography.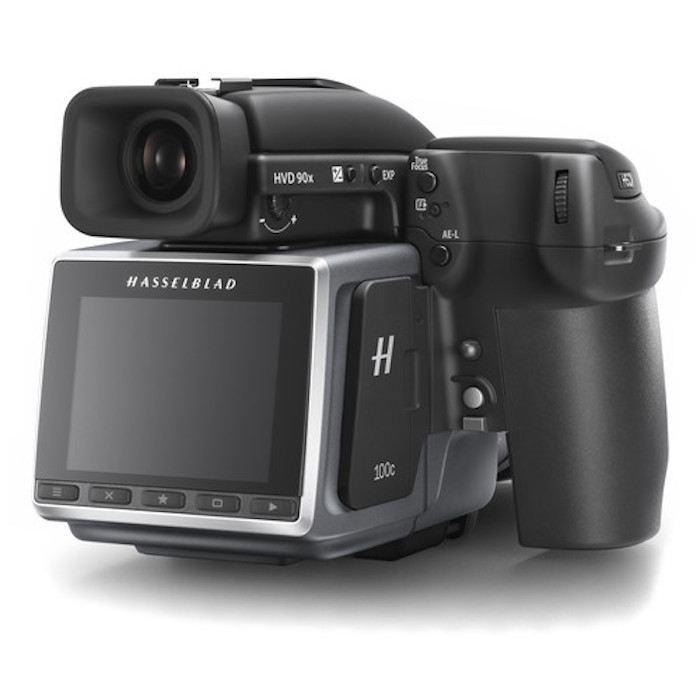 8. Instant Cameras
Instant cameras produce prints instantly—hence the name. They're also the only type of camera with a generic trademark—Polaroid. The Polaroid Corporation became synonymous with instant cameras at the height of their popularity. They controlled two-thirds of the market in the 1970s!
Nowadays, Canon, Fujifilm, and Leica also sell instant cameras. They offer the best of both worlds—the instant gratification of a digital camera and the vintage appeal of film photography.

Pros
Compact design
Easy to use
Instant prints
Cons
Fixed lens
Limited control
How Are Instant Cameras Best Used?
As a fun way to capture the moment…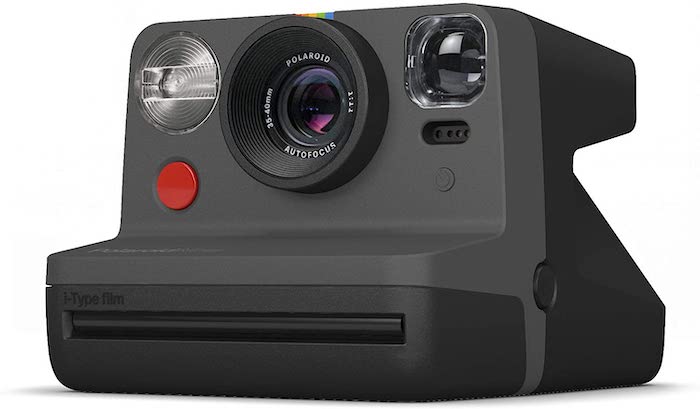 9. Action Cameras
Action or adventure cameras like the GoPro are small camera systems intended for outdoor filming in 4K Ultra-HD. They are beloved by backcountry skiers, mountain bikers, and bungee jumpers. But they're not so good for taking pictures.
The best action cameras are small, reasonably cheap, waterproof, shockproof, and come with various mounting options. That means you can fix them to just about anything—or anyone!
I have a GoPro myself, and I used it when I went white water rafting in Uganda. Unfortunately, I didn't attach it to my helmet at the right angle. So, the horizon was permanently skewed, and I had to delete most of the footage!

Pros
Lightweight
Compact
It can be mounted anywhere
Weatherproof
High resolution
Cons
Small sensor
Fixed focus
No viewfinder
Few settings or custom functions
Limited focal lengths
Poor battery life
How Are Action Cameras Best Used?
For taking videos of extreme sports and outdoor adventures…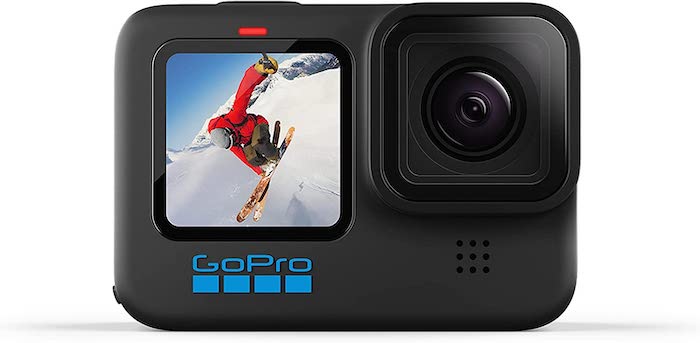 10. 360° Cameras
These are simply action cameras with back-to-back lenses to allow immersive panoramas and video clips. The images are realistic. But it's easier to view them on a digital device than print them out. That means cropping them to a rectangular, panoramic format.

Pros
Small
Lightweight
Realistic 360° photos and videos
It can be mounted anywhere
Live-streaming option
Cons
Lower-resolution images
Hard to frame shots
You can't print without cropping
Sensitive to camera shake
Fixed focus
Limited zoom
How Are 360° Cameras Best Used?
They are a fun gimmick camera for those who want to boast about their vacation on social media.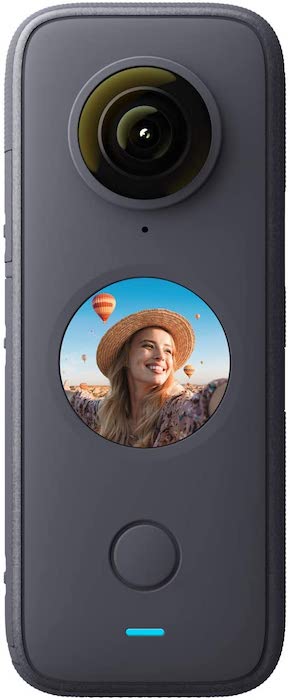 11. Digital Cine Cameras
Many DSLR and mirrorless cameras offer 4K video, and they might be ideal for a bit of light vlogging. However, digital cine cameras were designed for professional film and TV production.
There are two types:
Full-size cameras belong on a film set and are far too heavy to handheld. They have interchangeable lenses, a large monitor, and plenty of connection ports and mounting points for every conceivable need.
Portable cameras are smaller than the full-size versions and might "only" be capable of 4K UHD rather than 6K or 2K. However, they're more than good enough for the enthusiastic hobbyist.
Purpose-built cine cameras such as the Canon EOS C70 are affordable enough to be used by amateur and professional filmmakers alike.

Pros
4K, 6K, or even 12K UHD
Helpful in filming movies or documentaries
Different codecs and frame rates
Many ports for external devices
Cons
Expensive
Need technical knowledge to operate
UHD produces larger files
Generally can't take still photographs
How Are Digital Cine Cameras Best Used?
For all the wannabe Steven Spielbergs who want to make some movie magic…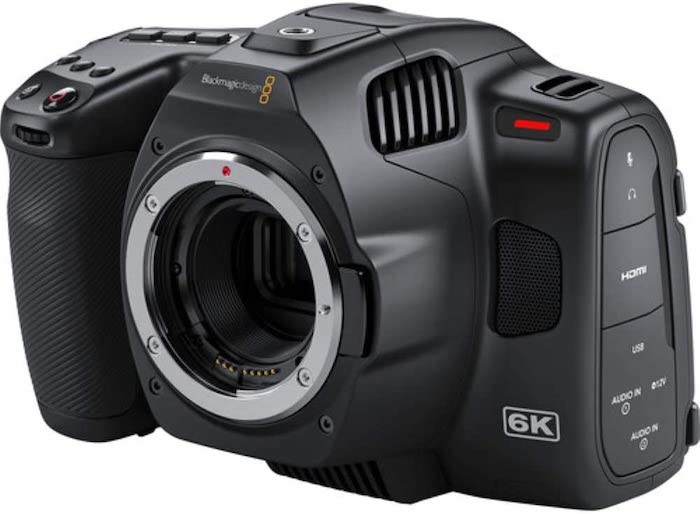 12. Trail Cameras
Trail cameras are just specially designed camera traps. They are to be left for long periods in wilderness areas to take pictures or videos of the local animals or birds when triggered by a motion sensor. Sometimes sightings are so rare, or the locations are so dangerous or inaccessible that it's easier to leave a trail camera than try and wait for the chance to take pictures in person.
Here are the key features to look out for:
Motion sensor
Recovery time
Trigger time
Picture and video quality
Picture and video settings
Flash and illuminators
Memory card size and type
Power supply
Some models of trail cameras offer valuable options such as remote access, timelapse photography, scheduling, viewing screens, security cages, and solar panels. Some also have a walk-test functionality to check that the motion sensor is working.
But the main problem is you have no control over the camera when it takes the picture. And that will never change. You have to be very lucky (and patient!) to get your reward. Sergey Gorshkov won Wildlife Photographer of the Year for a picture of an Amur tiger he took with a trail camera in Siberia. But he had to wait ten months for it!

Pros
Ideal for getting pictures of shy or rare wildlife
Can be left for weeks or months at a time in "sleep mode"
Cons
Limited manual control of settings and framing
Risk of being stolen
Fast-moving animals may not be recorded
Poor battery life
Lack of remote access
How Are Trail Cameras Best Used?
To capture candid and rare animal photos.
13. Underwater Cameras (Fishing Camera)
Underwater fishing cameras do as expected. They offer anglers the chance to tilt the odds in their favor.
Models such as the Lucky Underwater Fishing Camera Viewing System have two parts—an underwater camera and a monitoring screen. A cable links them on a reel so you can manually lower the camera to the correct depth.
There are many options available:
Infrared night vision
Still and video capture
Mount to attach a monitor to a fishing rod
Remote viewing using a smartphone
A light beacon for night fishing
Digital zoom
Screen shade
Automatic activation on contact with water
WiFi
Remote control (to rotate camera and control panning speed)
You might say it's unfair to use an underwater fishing camera. But I guess it depends on your point of view. It's a bit like using a rangefinder in golf. Yes, it's an "artificial add." But it speeds up play and helps you improve.

Pros
Live video feed (up to 4K UHD)
Takes out guesswork
Low-light capability
Night vision
Cons
The cable can get tangled
Batteries may be heavy
WiFi doesn't work underwater
Not very sporting!
How Are Underwater Cameras Best Used?
To get a fishing advantage.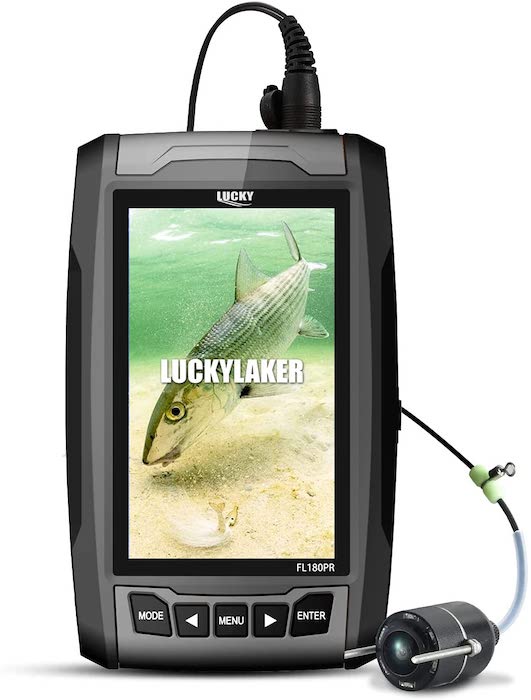 14. Rangefinder Cameras
A rangefinder is an autofocus mechanism that works by creating two separate images and bringing them together to achieve a perfect view for us. Rangefinder cameras have been around since the early years of the 20th century. But there are very few in production now, the main ones being the Pixii Camera (A1112), Zenit M, and Leica M10.
Leica has also manufactured several rangefinder cameras over the years. But they tend to be expensive, and the rangefinder system suffers from the fundamental problem of having a separate viewfinder. These cameras are at a disadvantage to DSLRs that offer through-the-lens optical viewfinders combined with electronic autofocus systems.
But rangefinder cameras are generally quieter than DSLRs. So they've been quite popular among photojournalists or those wanting to take candid shots.

Pros
Compatible with high-quality Leica lenses
Smaller and quieter than DSLRs
Mirrorless design makes lenses smaller and avoids image blackout
Greater field of view
Filters don't affect the viewfinder
Cons
Parallax error due to position of the viewfinder, particularly at shorter distances
Hard to focus and compose using long lenses
Long lenses may block the viewfinder
Incompatible with zoom lenses
How Are Rangefinder Cameras Best Used?
For photojournalism, candid photography, or street photography…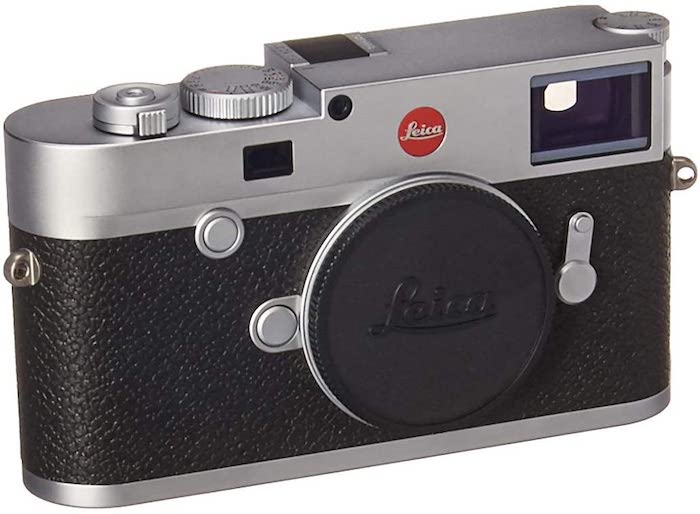 15. Drones
Drones aren't actually cameras, but they have a built-in camera or slot designed to hold one. The standard design is the "quadcopter." That's just a fancy way of saying it has four rotors like those of a helicopter.
The remote control with a viewing screen lets you fly the drone in any direction and speed, taking pictures or video as you go.
You can even get remote-control underwater drones that offer 4K viewing using a pair of VR goggles!

Pros
It's fun!
Unique photography perspective
Growing community and demand
Cons
Limited focal length
It can take a while to master
Hard to retrieve if the battery dies
Airspace restrictions
How Are Drones Cameras Best Used?
Best to capture a bird's-eye-view of the world.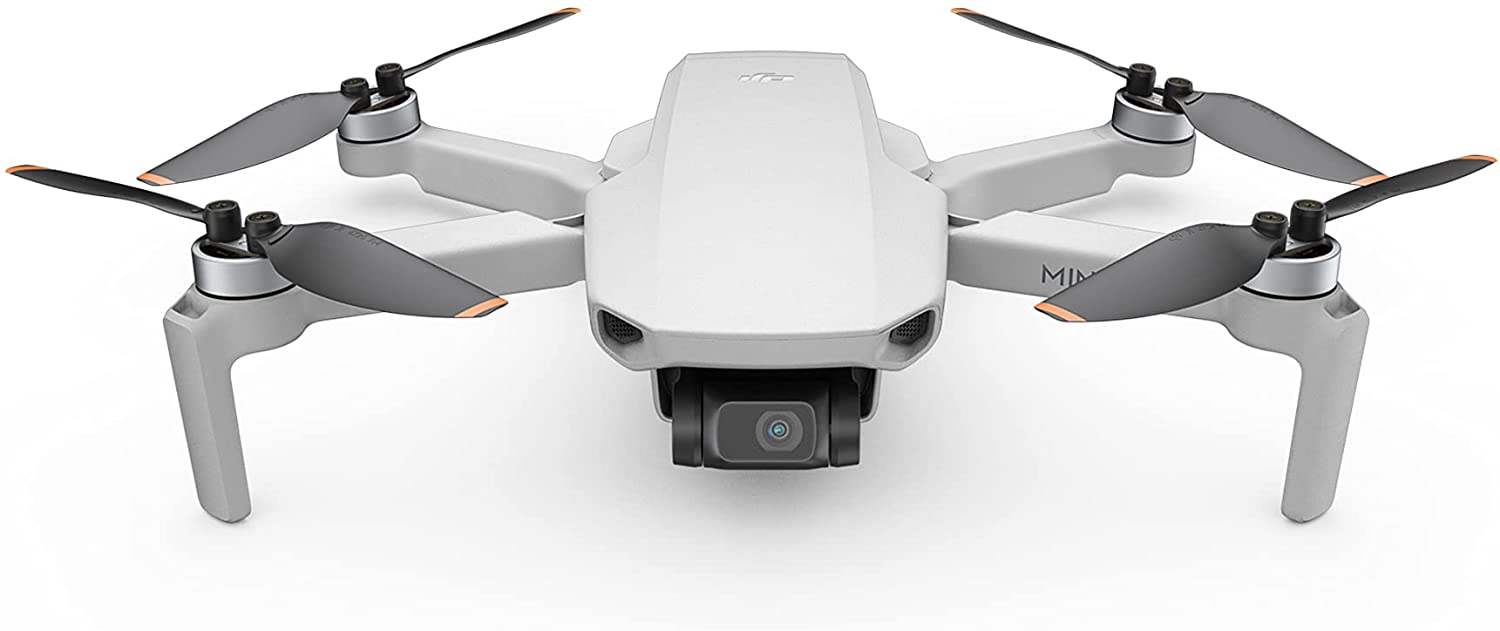 Conclusion
We hope this gives you all the information you need to understand the different types of cameras. If you're thinking of buying one, they all have pros and cons. It depends on what you're looking for…
If you dig retro-chic, go ahead and buy an old film camera like a Nikon F. Otherwise, you have a vast range of digital cameras to choose from.
Still haven't decided on the best camera type for you? Why not filter through the cameras in our database or check out our new camera reviews to find the one that suits your needs?