Last Update: August 1, 2023
When starting in photography, it's natural to look at what the professionals use and try to emulate them. But what cameras do professional photographers actually use? And is there a reason why they choose those particular models?
This question comes up a lot from beginner photographers. There is no one-size-fits-all answer to this question. The best professional camera type depends on their preferences and the kind of photography they specialize in.
Instead of giving generic advice, we asked 27 professional photographers what camera they used and why.
In this blog post, we look at the popular cameras among pro shooters and explore the benefits of each one. Each photographer explains why they use this camera and the benefits for their own niche.
We have ordered the list by the camera brands photographers prefer (but some use more than one). And we discuss the results at the end… So whether you're just getting started or looking for an upgrade, read on for some inspiration!
Canon Camera Users
We showcase a wide variety of professional Canon camera users. It demonstrates Canon's range of DSLR and mirrorless cameras. They are used for everything from sports to portrait photography.
1. Tom Chambers, Street Photographer
I am old enough to have used Nikon FE2s as a part of my coverage arsenal. During this digital revolution, I have used modest cameras such as the Canon Rebel T7 and the Panasonic Lumix DMC-ZS60 for occasional street work. They are adequate for what I do. I chose both cameras for their lenses and high-end MP (megapixel) capacity.
About Tom
Tom R. Chambers is a former manager of photo departments at Texas Tech University and the University of Rhode Island. He was also the personal photographer to the Mayor of Providence (Rhode Island) and City Photographer for the city. He has over 100 personal exhibitions to his credit worldwide.
2. Cheryl Ritzel
My main camera is a Canon 5D Mark II. It is a 24 MP full frame camera. And when paired with high-quality lenses like the 50mm, 24-70mm, or Sigma 150-600mm, it produces fantastic images.
While it is an older model, it is a workhorse. I prefer a camera with a little heft and an optical viewfinder. This is why I choose to continue using it over newer mirrorless models.
Canon makes excellent cameras. And I strictly use their Rebel brand cameras for group classes (when I supply them) due to their ease of use and durability.
About Cheryl
Cheryl Ritzel is a member of the Professional Photographers of America. She has been an instructor of photography and graphic design for over ten years. Cheryl coaches photography students of all ages and skill levels. And she also works as an entrepreneurship and marketing coach. Her fine art images are sold at art shows and online galleries. Cheryl is the founder of FocusEd Camera.
3. Trevor Marshall, Travel, Event, and Food Photographer
I chose the Canon 5D Mark III when I took the plunge to go professional. It was based on experience with Canon (my previous SLR and first DSLR) and the recommendation of my friend and long-time pro, Stuart Boreham. It's perfect for me as it's an excellent all-around performer.
About Trevor
Trevor Marshall's professional career as a photographer was long in the making. And it's still only young in realization. It comes after three previous careers as a probation officer, residential social worker, and teacher. He now has the dream job of writing about photography and doing it.
4. Samantha Shannon, Family Photographer
As a professional family photographer, I've used the Canon 5D Mark III for the last five years. I appreciate the dual-card slots. This means I never have to worry about a corrupt memory card because every image is written on both cards.
It was an essential feature while working as a wedding photographer on once-in-a-lifetime shoots. And I believe it's just as essential in family photography, where it can be challenging to get the whole family together for a photo session. I always carry a backup camera. So it only makes sense to have that same safety net.
About Samantha
Samantha Shannon is a family photographer in Portland, Oregon. She specializes in light-filled, timeless family portraits. Her work has been featured in The Motherhood Anthology and The Kindred Path.
5. Judeus Samson, Portrait and Cosplay Photographer
I use a Canon 5D Mark III for photos and Canon 70D for video. Run-and-gun shooting is a big part of my style. So I frequently don't have a lot of time to set up.
Because of the versatility of my Canon 5D Mark III, I love taking photos with it. It has a rapid frame rate when I need to capture a sharp shot of a moving item. Plus, it features two card slots. This is helpful for long shoots when I might not have easy access to a hard drive.
When I shoot video, my Canon 70D's excellent autofocusing system is quite useful for my shooting style.
About Judeus
Judeus Samson is a portrait and cosplay photographer based in Southern California. His peculiar style introduces you to new characters that come from fascinating new places. He feels there should be room for creative freedom, enjoyment, and self-expression in the relationship between the photographer and the subject. Check out his creative portrait photos on his website.
6. Charlene Potts, Portrait Photographer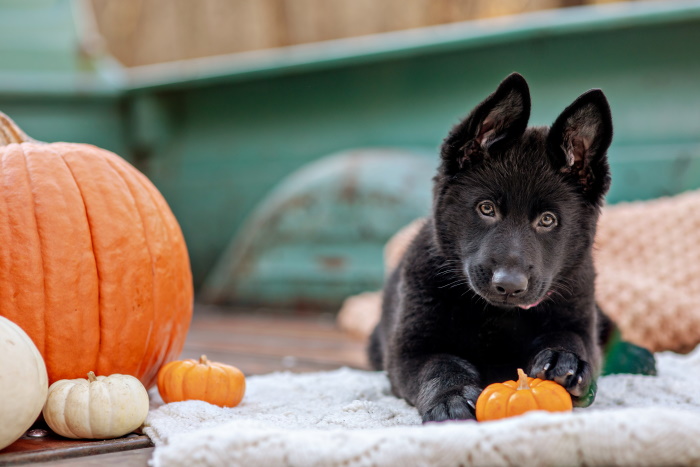 I primarily photograph pets and their people using a Canon 5D Mark IV. I've been using this camera model for five and a half years. So I'm hesitant to move to a mirrorless body. I've always been very happy with my results from a traditional full-frame DSLR. I'm a little resistant to change!
With my DSLR, I know I won't waste valuable time during a session needing to change a battery. (Those newer mirrorless bodies are known for sucking up batteries quickly!) And I work more efficiently looking through the viewfinder than the display screen. I use all prime lenses that allow for beautiful compression and tack-sharp images.
About Charlene
Charlene is a lifestyle and portrait photographer for pets and their people. She has photographed families, weddings, and events for the past 14 years. When she's not behind the camera, she spends her free time volunteering with her therapy dog, Grey.
7. Jane Goodrich, Newborn and Family Portrait Photographer
I've been a newborn and family photographer since 2010. I have gone through the Canon 5D series. And I am currently using the Canon Mark IV, which I love.
I have used many lenses (35, 50, 85, and 70-200mm). But I only use my Canon EF 24-70mm f/2.8L II USM standard zoom lens. I love the zoom versatility and the range it gives me. 24mm can still give great macro details. And the 50-70mm range gives many options for portraits.
About Jane
Jane Goodrich is a newborn and family photographer and photography business coach. She is also the founder of Picsello. It's a software platform that helps photographers easily manage, market, and monetize their businesses.
8. Kari Bjorn, Wedding Photographer
I have a Canon 6D Mark II, and I've used it since 2018. Throughout my career, I have only used Canon DSLRs.
I position myself on the photojournalistic side of wedding photography. And I need to be able to move quickly and capture moments as they happen.
At this point, my camera is an extension of me. I know my camera inside and out and can change settings while shooting. It honestly makes me a little nervous that I'll need to upgrade soon. And that will probably be to a mirrorless camera.
About Kari
Kari Bjorn is an Icelandic wedding photographer currently based in Fayetteville, Arkansas. He has been shooting for about 12 years. Kari shifted his professional focus towards strictly shooting weddings about three years ago.
9. Rish Agarwal, Wedding and Portrait Photographer
I have always been a Canon guy since I started my photography journey. There's something in the color science of the Canon sensor that just attracts me. And when I started my wedding photography journey, Canon was the only camera brand that gave me consistently great skin tones of the people I photographed.
I used the EOS 5D Mark III and IV for the longest time. But when Canon released its mirrorless range, I quickly jumped on the Canon EOS R and have never looked back. With the introduction of the electronic viewfinder (EVF), there's no more guesswork on how the photo will turn out. I can see the results live in the EVF while shooting.
Also, their newer R mount in the mirrorless cameras already has much better lens selections than the older EF mount. And I only see image quality improvements in the future, which is what every photographer wants!
About Rish
Rish Agarwal is an award-winning wedding photographer from India. He provides destination, candid photography for Indian weddings worldwide. You can see more of his work on his website.
10. Ryan West, Celebrity Portrait Photographer
I am currently using the Canon R5 full frame mirrorless camera. I was already using Canon DSLRs but recently upgraded to this body. The reason I like it? It is extremely fast and has built-in autofocus for the eyes, which is great for portraits.
And with it being mirrorless, it autofocuses on the sensor, not a mirror, making it more accurate and great for my work. It also has more than enough megapixels for the majority of my needs. I highly recommend it.
About Ryan West
Los Angeles photographer Ryan West specializes in documenting moments of beauty and emotion. He makes the subject look exceptional in an effortless way. From soft and sensual to edgy and dramatic, his photos use incredible lighting to capture a diverse range of moods.
11. Leah Marie, Wedding Photographer
After years of shooting on DSLRs, I switched to mirrorless two years ago. I haven't looked back since. My current camera set-up is two of the new Canon R6 bodies paired with my favorite lenses (the 85, 50, 35, and 24mm Canon RF lenses). I also love to use my Canon A1 film camera.
The mirrorless system works so well for me because destination wedding photography requires long days and lots of travel. The mirrorless cameras weigh a lot less than the previous DSLR cameras. They are lightweight and easy to carry throughout the day.
The ISO performance of the camera is what really sets it apart from previous systems. Shooting in low light is a dream with the Canon R6. And you can push it well into the higher ends of the ISO range without noticing grain.
This makes for more atmospheric photos well into the night. And the need for flash photography isn't as necessary, so fewer moments are interrupted. Overall the Canon R6 camera is my favorite camera to date. It is a staple in my kit bag and will be for years.
About Leah
Leah is the owner and photographer of Leah Marie Photography. She specializes in luxury destination wedding photography and commercial photography worldwide. With over a decade of experience in photography, Leah has a wealth of knowledge about the wedding industry and camera gear.
12. Christopher Bryan-Smith
The Canon AE-1 is heavy and clunky by today's standards. But I wouldn't have it any other way. The tactile functions and mechanical features keep you connected to the camera. There's a working relationship between me and the camera. And, of course, it produces incredible images. It's a classic and still one of the best 35mm SLRs.
About Chris
Chris grew up on the Welsh/English border and now lives and works in southern Europe. Photography has been a passion of his for a long time. But it's not about money or success. Photography, to him, is personal. Every image means something. "It's a time and a place—a moment captured forever." You can see a selection of his work here.
Sony Camera Users
Our Sony camera photographers highlight autofocus, frame rate, and video features. They use their cameras for everything from wildlife photography to social media content.
13. Andrew Cussens, Commercial Photographer and Videographer
I currently use the Sony a6100 as the primary camera for all my in-studio photography work. This mirrorless budget camera comes with incredible autofocus that is AI-driven. With this camera, you can take sharp, professional-grade 4K and HD video and shots.
Moreover, this camera is compact, allowing it to fit comfortably in my hand. And its shooting speed is also impressive, coming in at 11 frames per second (fps). That's better than most other expensive cameras I've used in the past. It also features an external microphone jack allowing the camera to pick up high-quality audio.
About Andrew
Andrew Cussens is the owner of FilmFolk. It is a company that uses advanced technology to provide its in-house videographers and photographers direct access to clients at freelancer rates.
14. Rowan Williams, Pet Photographer
I am a professional pet photographer and love using the Sony a7 II camera. A lot of my job is hiking with dogs to get photos of them out in the Peak District. The small, lightweight size of the Sony a7 II makes it an ideal camera to carry around outside.
I shoot using the flip screen and Live View to get my camera on the ground for the most interesting viewpoint. Having 10 fps is perfect when I'm photographing fun-loving pups running around. Best of all is the eye autofocus function that works on humans and animals!
About Rowan Williams
Rowan Williams has been a professional photographer since 2015. She lives in Sheffield (UK) with her large rescue dog George and is the founder of Pooch & Pineapple Dog Photography. She creates colorful, eye-catching photos packed with personality for dog lovers and pet brands.
15. Simone Ferretti, Portrait Photographer
The Sony a7 IV is the perfect camera for me. When I need to record a YouTube video or shoot a self-portrait, the flip screen is a game changer. And because of the excellent battery life, I can bring a single extra battery and know I'll be good for the whole day.
As a mirrorless camera, it is quite light and compact compared to a DLSR. It is perfect for travel. It has very fast autofocus and face recognition. And it also allows you to smooth the skin a bit in both video and photo modes.
About Simone
Simone is a portrait photographer and YouTuber with more than 1 million followers combined between Instagram, TikTok, and YouTube. He loves sharing photography tips and tricks online to help his community improve their skills.
16. Virginia Buechel, Landscape and Travel Photographer
Choosing the Sony a7R III was an easy choice for me after I previously owned the Sony a7. I previously owned Nikon cameras, which were too bulky to travel with. I started using the Sony cameras to have less bulk and easier controls on the go.
About Virginia
Virginia Buechel is the owner of NJspots. It is a community of photographers and videographers in New Jersey. With over 81,000 followers on Instagram, the community has hundreds of contributing photographers sharing their images around the state of New Jersey.
17. Nick Dale, Wildlife Photographer
Sony a1 Mirrorless Camera
The Sony a1 has an unbeatable combination of sensor resolution, maximum frame rate, buffer size, and autofocus. That's exactly what I need to capture fast action, such as a cheetah hunt. And the 50 MP images give me plenty of room to crop in Adobe Lightroom.
It also has several customizable controls. And I can quickly switch between my own portrait, action, and slow pan settings using the main command dial. It saves vital seconds.
About Nick Dale
Nick Dale has been a wildlife photographer since 2013. He has taken pictures in 26 countries on all seven continents and has won various awards, including the Sunday Times / Audley Travel Big Shot. Nick has a passion for African wildlife. And he wants to celebrate all its facets in his photography, including power, beauty, cuteness, and humor.
Nikon Camera Users
Our Nikon photographers agree on one feature. They highlight their cameras' excellent performance in any lighting situation, including low light.
18. Peter V. LaGregor, Family and Senior Portrait Photographer
I'm a family portrait photographer. I have been using the Nikon Z6 II for over a year. The eye autofocus is exceptional for shooting portraits. I rarely miss a shot.
The 24 MP sensor has excellent dynamic range and low-light performance (which helps in tricky light situations like sunset photoshoots). And its image colors look better than ones from any other camera I've tried. I even use it for video content now.
Overall, the Z6 II is simply good at everything. And the Nikon Z mount system has some technical advantages that make it the most advanced of the major full frame mirrorless brands.
About Pete
Pete is a family and senior portrait photographer from New Jersey. He began his photography career in his family's basement darkroom when he was about eight. In addition to shooting for clients, he also teaches photography. You can check his work on his photography blog.
19. Mark Skalny, Real Estate Photographer
As a corporate location photographer, my cameras of choice are the Nikon D850 and a Nikon Z9. People ask why I choose these cameras. And I answer, "Too many reasons. Where do you want me to start?"
First, these cameras produce a 45 MP file with the highest level of sharpness on the market. Also, these cameras come with many other bells and whistles. It would take a long conversation just to get through them all.
When shooting in different environments daily, these cameras provide me with the tools I need to produce high-quality images in any lighting situation!
About Mark
Mark Skalny is the Strategic Creative Advisor at Real Estate Bees. And he is a nationally recognized architectural and interior photographer based in Phoenix, Arizona. His style blends natural and artificial lighting. It results in an unusually compelling image with depth, warmth, and ambiance.
For over 25 years, he has been photographing numerous clients. This includes architectural firms, interior design studios, hoteliers, real estate developers, and advertising agencies.
Fujifilm Camera Users
Our Fujifilm camera photographers highlight their commercial uses. And they appreciate how their cameras set them up for quick and easy post-processing.
20. Alexandr Svetnicky, Aerial Photographer and Videographer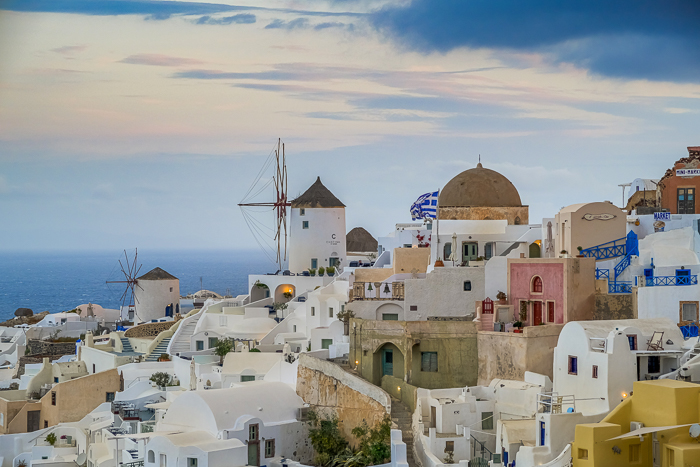 I work mostly as a commercial photographer and videographer. But I do a fair number of lifestyle and portrait photography shoots, especially during busy international trips.
The Fujifilm X-T4 is the best hybrid camera by far. It provides the ideal balance of image quality, size, weight, price, and controls. What I love about this camera (and Fuji cameras in general) are film simulations.
The X-T4 is different than other cameras that provide photos you sometimes have to spend hours editing later. Fuji's in-camera image processing is one of a kind. It takes care of the styling part in-camera when capturing the photo.
Fuji loads up their cameras with "presets." And depending on your selections, the output from the Fuji camera is a finished product. This works for me… especially when I am on the go or a client needs images right away for social media, etc.
Ultimately, this camera shoots amazing stills and video, all with the quick flip of a switch. It should be used by anyone (personal or professional users) looking to get the images and looks they want with little to no post-processing.
About Alex
Shooting stunning aerial photography and videography is one of Alex's passions. He provides high-quality drone and commercial photography services in Salt Lake City, Utah, and the surrounding areas. Alex has completed projects for large companies ranging from Amazon, Adobe, and ExxonMobil to Meta. He often travels internationally both for work and personal time.
21. Tim Daniels, Commercial Photographer
As a book cover photographer, I have to be very versatile. I've tried many cameras. But I always gravitate back to the Fujifilm X-S10.
I want to get the maximum number of saleable photos from each shoot. So I need a small, light camera that isn't too complicated. Ideally, it can be used with one high-quality lens that covers focal lengths from around 20-200mm. That's because my photos range from close-up portraits to photos of distant people in landscapes.
Crop sensor cameras like the X-S10 are perfect for my purposes. And this camera delivers spot-on color, making post-processing much easier and quicker.
About Tim
Tim Daniels is a commercial photographer specializing in creating book covers that are used worldwide. Tim also runs a popular photo education site, Lapse of the Shutter. He shares many tools and tips he uses to run his online photography business there.
Panasonic Camera Users
Our Panasonic photographers highlight both outdoor and indoor uses. They also write about several Panasonic camera features they like… high ISO ranges, RAW file performance, video, and zoom.
22. Jon Callahan, Outdoor and Nature Photographer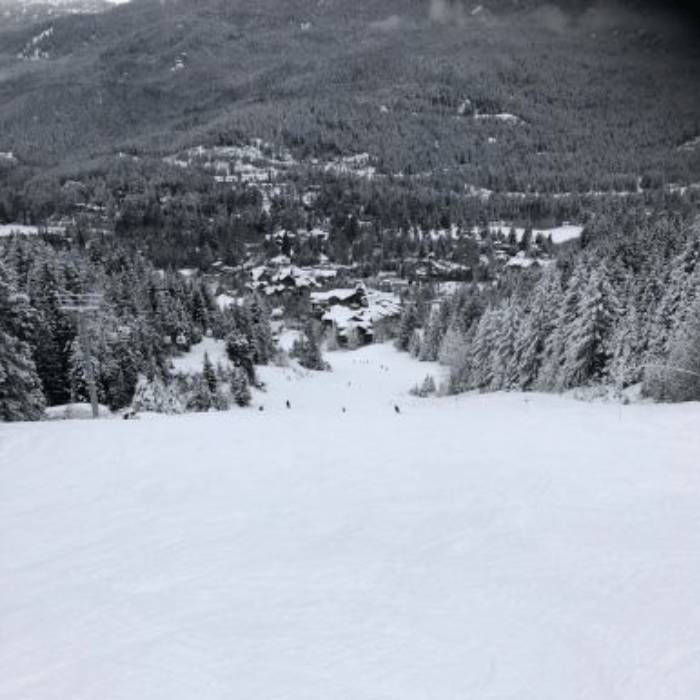 My love for the outdoors made me want to capture nature's breathtaking scenery. I educated myself on the best gear professional photographers use. And I became a semi-professional in the wildlife niche.
I chose the Panasonic Lumix FZ2500 (FZ2000). I feel this camera has an excellent quality-to-price ratio. It has an extraordinary level of functionality for its price. And it's perfect for when you begin your photography journey.
It features an impressive 16x optical zoom lens that delivers the goods. This is even if the max aperture sharply drops when you push the zoom beyond 170mm.
The FZ2500 provides a lot of functionality for any nature photographer. Its video capabilities are no slouch, either. It shoots 4K 30p video that looks good. And it may also be utilized to extract high-quality stills.
About Jon
Jon Callahan is the founder and CEO of OwtDores. It is an award-winning website dedicated to the great outdoors. Jon is an expert in all things outdoors and shares a wealth of knowledge and information on his site. His work has been featured on MSN and Yahoo.
23. Charles Moll, Wedding Photographer
My camera of choice is a Lumix S5. I use two of them while shooting weddings and really enjoy this camera. When I was looking for a camera, I needed something mirrorless with great lens options, dual card slots, and Eye Detect AF (autofocus). It also had to work great with RAW files and perform well at high ISO.
As a wedding photographer, I work in light conditions that are less than ideal. This includes churches, hotels, and childhood homes. So I need a RAW file that can stand a fair bit of work without getting too grainy.
The S5's RAW files have blown me away with the S5. They have awesome colors, and a huge amount of data can be recovered from a severely underexposed photo. I have brought photos back from three stops, underexposed and overexposed. This is huge since I am a documentary wedding photographer. Sometimes moments happen too fast for me to change my settings perfectly. I love that this camera gives me a lot of wiggle room.
Another aspect I love about this camera is its high-ISO performance. I regularly shoot at 8000 to 10000 ISO. And I still have images I feel comfortable putting in clients' wedding albums. It is so nice to have a camera that performs at these high ISO ranges… especially when working in spaces where flash photography is not allowed.
One of the biggest critiques this camera often gets is the continuous AF performance. But for photography, it is very useful and reliable. For me, the color and RAW files make this camera worth it. Plus, I have the ability (not necessarily the budget) to put Leica lenses on this camera! As this is Lumix's first generation of full frame cameras, I am excited to see what comes next.
About Charles
Charles Moll is an award-winning wedding photographer based in Bozeman, Montana. He values photographing weddings through candid, heartfelt storytelling. He specializes in documentary wedding photography and creating purposeful artwork.
Photographers Who Use Other Camera Brands
Our last photographers highlight the well-regarded camera manufacturer, Leica, and a few medium format cameras by Bronica and Phase One. We also get the lowdown on a GoPro action camera.
24. Ramzi Mansour, Portrait and Fashion Photographer
I own a Leica M10 Monochrome, a Leica M10 R, a Leica SL2, and a Leica S (Type 007) medium format DSLR camera. I have the 35, 75, and 90mm lenses for M-series lenses. For the SL2, I own the 35, 50, 90, 24-90, and 90-280mm SL lenses. Finally, for the S (Type 007), I use the 40, 70, 100, and 120mm S-Series lenses.
I also have adapters for my Leicas that allow me to use vintage lenses from Pentax, Contax, and Hasselblad. I love Leica cameras for portrait and fashion photography because there is no eye-tracking or autofocus.
I went from taking 1000 pictures in a shoot to taking 100. But these 100 were absolutely beautiful. This was mainly because I had to slow down. I had a waltz of sorts with my subject… until that moment arrived, and I pressed the shutter. Leica cameras slowed me down. I became more aware of my surroundings, my depth of field, and so many other technical aspects.
About Ramzi
Ramzi Mansour is a pioneer in the photography industry, combining philanthropy with his passion for the industry. He prides himself on not taking any form of payment for his work and hopes his photography will empower women to be their true selves behind the camera. You can see some work from Ramzi on his website.
25. Alexandra Tikhenko, Portrait Photographer
I'm in love with this camera! I really like medium format cameras and especially the Bronica ETRS 645. With the 4.5 x 6 format, I get 15 shots from the film.
The 75mm f/2.8 lens has a unique ability to show a stunning picture. It conveys depth. And it catches the eye, awakening your imagination and forcing you to admire all the details. You can create amazing shots by ensuring correct exposure. They have eye-pleasing colors and shades.
This camera is almost weightless—not heavy at all. (If you have ever held a Pentax 67, you know what I mean!) Moreover, this model is quite easy to use and multifunctional (1/500 s shutter speed and double exposure).
I truly enjoy working process with my Bronica. I invest in every high-value shot with enthusiasm and dedication. I love even the sound of the shutter coming down.
About Alexandra
Alexandra Tikhenko is a film photographer from Moscow. She has been shooting film for more than five years. She also works as an operator at the Lighthouse Film Lab and scans film on different scanners.
26. Nicolai Lonne, Underwater Photographer
Taking underwater photos is a great way to capture the beauty of our planet and its ecosystems. Whether you're shooting in shallow or deep water, underwater photography can be incredibly rewarding. There are endless opportunities for unique shots. And the environment provides an incredible backdrop for your photos.
As a personal favorite, I recommend the GoPro HERO10 Black. It is a waterproof action camera with a front LCD screen and a rear touchscreen. It shoots 5.3K 60 Ultra HD video and 23 MP photos. And it has a 1080p live-streaming webcam and stabilization.
Underwater photography often has a more surreal quality. This makes it fascinating to look at. The light tricks your eyes and creates beautiful colors and patterns that would never be visible above water. So this camera helps me present the underwater world in its unique beauty. It perfectly catches different species of fish swimming beneath the surface that emit colorful lights.
GoPro HERO10 Black is not only the world's most advanced GoPro camera. It's also perfect for extreme sports. This powerful device offers stunning images and videos. It is sure to capture your best moments in all kinds of action-packed activities. Whether you're a mountain biker, surfer, snowboarder, or skier, or if you want to watch fantastic footage of your friends going crazy on their skateboards or surfing boards… it will make the experience even more exciting!
About Nicolai
Nicolai Lonne founded the review site DIVEIN in 2009 with his brother. They provide educational content on watersports, diving, outdoor life, and travel. And they have more than one million monthly readers. Nicolai is a qualified scuba instructor featured by Forbes, the New York Times, Fox News, and Greenpeace.
27. David Butler, Commercial Photographer, and Digital Artist
Phase One IQ3
The Phase One IQ3, 100 MP camera, is my preferred tool for high-end product and liquid campaign shoots. This camera's sensor size is double that of a full frame 35mm. It allows me to capture and render unmatched color, detail, and resolution.
I can also utilize the leaf shutter and sync at 1/1600 s to open up a lot of doors creatively. The technology complements my workflow, with features like focus stacking technology built right into the camera. I recently used this camera for a Ping campaign and was impressed with the details it captured.
About David
​David Butler is a New England-based commercial photographer and digital artist specializing in product and still life. He collaborates with a wide range of brands and creative leaders to craft images that showcase their vision and products in all forms of print and digital media. David primarily focuses on high-end products and liquids. Clients include Keurig, PING, Tide, iRobot, Samuel Adams, CenturyLink, Jack Daniels, Anheuser Bush, and more.
Our Verdict
So, what cameras do professional photographers use? There is no straightforward answer here. They use the one that suits the needs of their niche best.
Even photographers in the same niche have different preferences. So far, from the photographers we asked, Canon is the most popular camera brand. But it's a very small sample survey considering the number of photographers that work professionally!
We hope that our post has inspired you and given you some good ideas on which camera to buy! As camera technology continues to evolve, we plan to keep updating the post to make sure that the selection stays current.
Are you a professional photographer? If so, we'd love to hear from you! What camera do you use, and why? Send us your thoughts, a brief bio, and an image by email to emma@camerareviews.com.