Last Update: September 22, 2023
Calling all Instagram photographers! These photography captions for Instagram might be just what you need to elevate your posts and get your work noticed.
Don't let your shots fade into the background of endless scrolling! Pair them with powerful Instagram photography quotes and watch as they captivate and inspire. Read on and find the perfect words to go with your next masterpiece.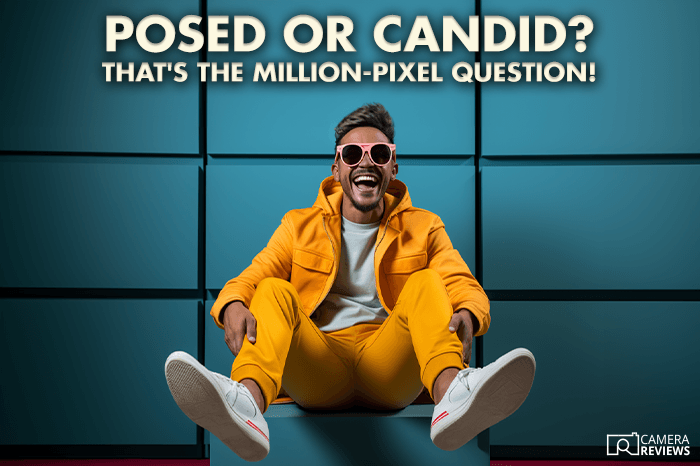 99 Photography Captions for Instagram
In today's digital world, a photo can quickly gather attention and go viral. But many great photos barely get seen.
It's not just about snapping a great shot. It's about telling a story that resonates. You need to be able to communicate to truly connect with your audience.
We've put together this list of example captions for Instagram photos. We hope you feel inspired! If you have a specific photo in mind, you can skip ahead. We've split them up into nine sections:
The Art of Photography
1. "Chasing moments, one click at a time."
"2. Life through a lens."
3. "Finding beauty in the ordinary."
4. "Photographs are the footprints of our minds."
5. "Finding wonder in the everyday."
6. "In a world filled with snapshots, be a masterpiece."
7. "The essence of the universe, captured in a blink."
8. "Embrace the light. Cherish the moment. Create the memory."
9. "Life happens. Photography makes it eternal."
10. "Pictures are worth a thousand emotions."
11. "Life in its best light."
12. "Smile, it's free therapy… and makes a great pic!"
The Photographer's Life
13. "The camera is my favorite third wheel."
14. "A large coffee and the perfect shot, my kind of morning!"
15. "Posed or candid? That's the million-pixel question!"
16. "Each photo is a journey of discovery—both inward and outward."
17. "Painting with light."
18. "Keep calm and snap on."
19. "Careful, I shoot people for a living."
20. "Seek the extraordinary in the ordinary, and you'll find magic."
21. "Life is like a camera, sometimes out of focus."
22. "Say 'cheese'… or 'tacos'… honestly, tacos sound better."
23. "Crop it like it's hot!"
24. "Snaps happen!"
25. "Careful, I've been known to flash people!"
26. "Let's give them something to talk aperture about!"
27. "Photographers: The only people who don't mind shadows."
28. "Will shoot for coffee."
29. "Turn moments into monuments."
Pet Photography Captions
30. "Fur, whiskers, and endless poses—life's little treasures."
31. "Breaking News: The secret world of feline scheming uncovered!"
32. "Every wag, purr, and chirp tells a story."
33. "Pets leave paw prints on our souls and photos."
34. "The art is capturing their spirit, not just their fur."
35. "All you need is love and a pet to photograph."
36. "Pets don't pose; they just naturally steal the spotlight!"
37. "The smallest paws can make the biggest footprints on our hearts."
38. "Captured a moment, preserved a bond forever."
39. "Behind every purrfect shot is a trail of treats and patience!"
Landscape and Nature Photography Captions
40. "Mountains high, valleys low, and my camera in tow."
41. "Nature's grandeur, my camera's canvas."
42. "Sometimes Mother Nature is the best filter."
43. "Lost in the right direction, one landscape at a time."
44. "The world is vast and meant to be captured."
45. "Taking a tree-mendous shot—nature never disappoints!"
46. "Capturing the Earth's poetry, one frame at a time."
47. "Just think of me as a paparazzi for landscapes!"
48. "Sun, sky, sea, and a sprinkle of serendipity."
49. "If you think nature is wild, you should see me trying to set up my tripod!"
Black-and-White Photography Captions
50. "In a world of colors, I find clarity in shades of gray."
51. "Seeking the soul in shadows and light."
52. "Stripped of color, filled with emotion."
53. "When colors fade, the soul starts to play."
54. "Between the black and white lies a story waiting to be told."
55. "Monochrome musings in a technicolor world."
56. "Some memories are best kept in black and white."
57. "Life isn't just black and white, but it sure looks good that way."
58. "Capturing the contrasts of life, one frame at a time."
59. "Where colors may deceive, textures and tones speak the truth."
Portrait Photography Captions
60. "Not just a picture, but a deep dive into one's soul."
61. "Portraits: Where every wrinkle, freckle, and smile has its own tale."
62. "It's not just a face—it's a canvas of emotions."
63. "Photographing not just people, but moments, emotions, and stories."
64. "Mirror, mirror on the wall, I've captured the fairest of them all!"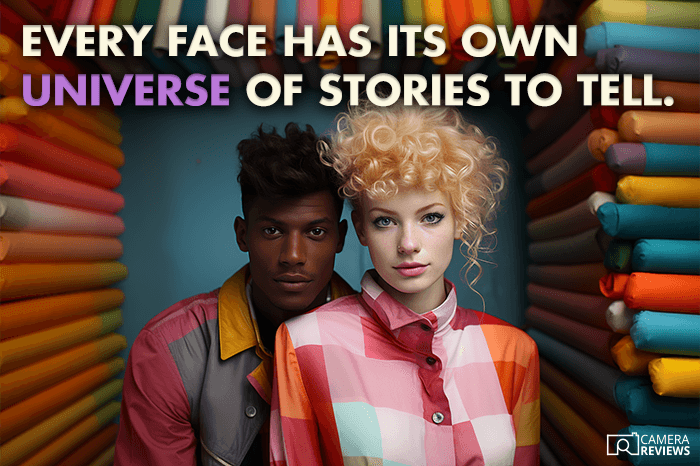 65. "Every portrait is an exploration into the universe of a human being."
66. "Every face has its own universe of stories to tell."
67. "A smirk, a wrinkle, a gaze—every detail has its own poetry."
68. "Bringing stories to life, one face at a time."
69. "Because every person is a new universe to discover."
Family Photography Captions
70. "Every family has a story. Proud to capture yours."
71. "Home is wherever family gathers."
72. "Framing the moments that make a house a home."
73. "Laughter, love, and a dash of chaos—the family recipe!"
74. "From tiny toes to grandpa's tale—every moment matters."
75. "Families are like fudge—mostly sweet but have a few nuts!"
76. "Little moments, big memories."
77. "Love, laughter, and the art of growing up together."
78. "The best thing about memories is making them as a family."
79. "Captured: The heartbeats of a home."
Children and Baby Photo Captions
80. "Little feet, big adventures."
81. "Twinkling eyes and mischievous smiles; the essence of childhood."
82. "From their first steps to their hundredth mess—every moment is pure magic."
83. "Chubby cheeks and tiny toes; ingredients for cuteness overload!"
84. "They grow up so fast, but the memories last forever."
85. "From tantrums to twirls, I've got it all in focus."
86. "Those dimples hold the secrets of the universe!"
87. "If you think my hands are full, you should see my heart."
88. "Messy hair, twinkling eyes—just another day in paradise."
89. "Because every little detail deserves its spotlight."
Selfie Captions for Instagram
90. "Feeling myself today."
91. "Embracing the vibe."
92. "Spreading a little selfie sunshine."
93. "Because sometimes, life calls for a selfie!"
94. "Just me, being me."
95. "Mirror, mirror, on my phone."
96. "Confidence Level: Selfie with no filter."
97. "Life Update: Still fabulous."
98. "Perfectly imperfect."
99. "Catching this glow before it's gone."
What's Next?
Your photography is a unique reflection of how you see the world. Well-crafted photography captions for Instagram can bridge the gap between viewer and image. They can create an even deeper connection!
What now? Grab your camera, find your perspective, and remember that every frame you capture has a story waiting to be told. Let these Instagram captions inspire you to tell it compellingly. Stay inspired, and keep sharing your vision with the world!
Ready to get started? Have a look at our posts on using a histogram or cool photoshoot themes. Or if you are ready to upgrade, check out our best cameras for Instagram or cameras for vloggers next!