Last Update: June 2, 2023
Making a splash on Instagram isn't easy. It's a saturated marketplace with thousands of budding entrepreneurs trying to grab your attention.
You need your photos and videos to stand out from the crowd. That's why you need to find the best cameras for Instagram.
Instagram has become more than a social media platform. There's no shortage of funny photos and memes.
But for many, Instagram is their place of business. Artists and designers promote and sell their work. And influencers use the platform to build a devoted following.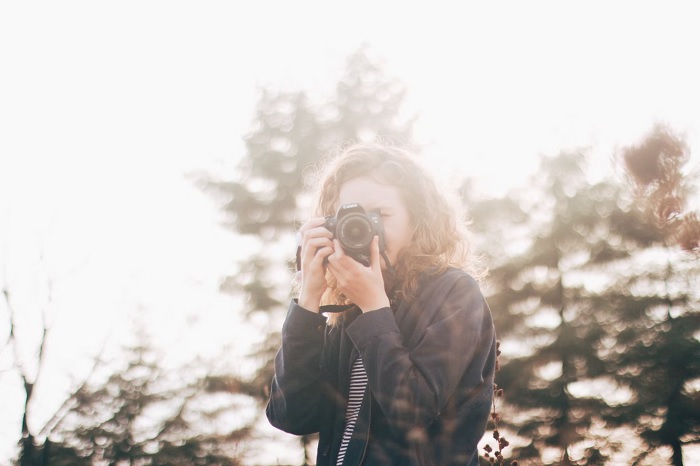 What is the Best Camera for Instagram?
Finding the best camera for Instagram isn't easy. There are so many cameras to choose from it can be hard to find the one that's best for you. If you're struggling to narrow down your options, here are some things you need to consider.
What Camera is Best for Creating Instagram Content?
You need to think about the Instagram content you want to create. Do you want to be an influencer promoting clothes and products? Or maybe you're an influencer focusing on health and fitness. Do you need sharp photos or do you want to create video tutorials?
Good image quality is a crucial specification if you're looking for an Instagram camera for photos. You will also want to consider low light performance. And image stabilization and autofocus systems are other things to look out for.
Video definition is the main feature videographers need to consider. 4K video has become standard. And you shouldn't accept anything less in an Instagram camera for videos.
The best Instagram cameras also need connectivity features. You want to transfer and share your content as quickly and easily as possible. Wi-Fi connectivity and app software make the process more straightforward. And it'll save you loads of time.
If you're a travel influencer, you'll want a portable and lightweight camera. But it'll also need excellent photo and video specs (and weather sealing if you plan to do some action or skiing photography!). You want your travel photos to stand out on a busy social media platform.
What Cameras do Instagram Influencers Use?
Gone are the days when influencers produced all their content using their smartphones. Smartphone cameras have come a long way. But they don't have the quality or the functionality for professional influencers.
The type of camera they use depends on the content they create. Influencers promoting products or food look for cameras with excellent image features. They like to use DSLR or mirrorless cameras. Travelers might go for something more compact.
Video creators and vloggers use cameras that have excellent video features. They want an all-in-one camera that produces images they can share without having to do much editing. Mirrorless cameras have the best video tech. But some DSLRs can still cut it.
Every influencer is unique. Their camera choices are influenced by the content they create. And that's exactly how you should approach buying a camera for Instagram. You need a camera that suits your needs as an Instagram content creator.
Here's a quick look at our top 10 cameras for Instagram. Keep scrolling to see the full list with all the details you need to know.
15 Best Cameras for Instagram in 2022
Finding the best camera will help you get ahead on Instagram. But to find the best camera for Instagram, you need to think about the type of content you want to create. Do you need a photography camera for product shots? Are you a travel blogger? Or are you creating video content?
We've covered all the bases in our list of the best cameras for Instagram. We've got cameras for photographers, vloggers, and travelers. And we understand newer content creators might not have much cash to splash on a camera, so our list considers your budget, too.

If you're creating photos for Instagram, the Fujifilm X-T3 might be the best camera for you. The Panasonic Lumix G100 is the best camera for Instagram videos. And the Canon EOS Rebel T8i is the all-around best camera for Instagram.
We've also included the best mirrorless and compact cameras. And there's the GoPro Hero 10 or the Olympus Tough TG-6 for adventurous content makers. And there are cameras on here for budgets of any level.
We hope our guide has helped you in your quest to find the perfect camera for Instagram. If you require more inspiration try our articles on the best camera for family photography or concert photography cameras next!