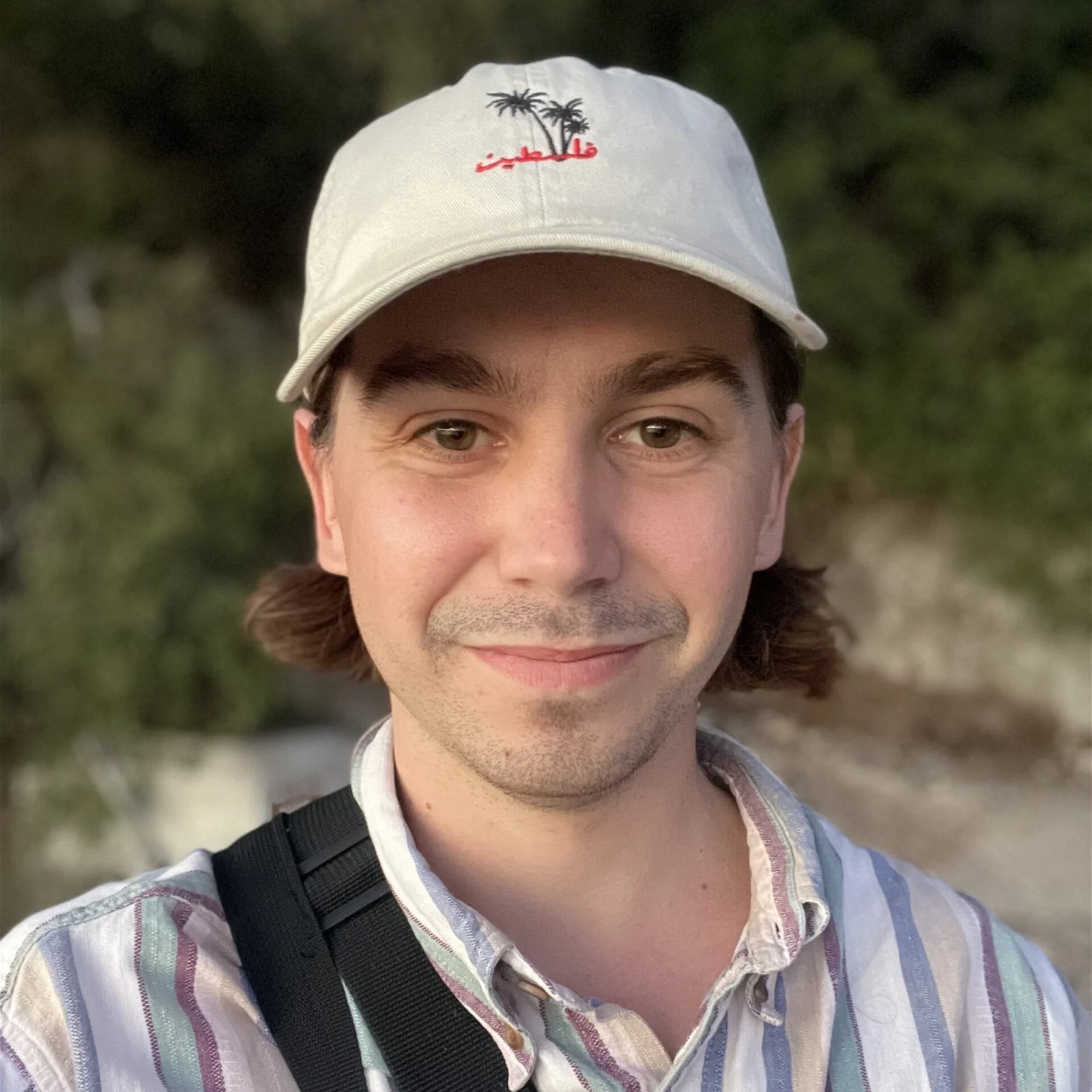 Last Update: April 17, 2023
It can be an overwhelming process when looking to buy a new camera. There are so many great options available. One of the most challenging questions you will face is, which camera brand should I buy? Or, (more accurately) what is the best camera brand for me?
You want to consider many factors at this stage—lens range, video capabilities, and others. Realistically, it comes down to how you want to shoot as a photographer.
Each camera brand has a niche that it caters to. You must decide whether you want an all-around camera or a camera that only has the features you need. There are also different types of cameras to consider.
If you find yourself stressed out by these options, don't worry! Today, we will look through all the best camera brands you will come across in the market. Throughout my photographic career, I have personally tested cameras from all the brands mentioned.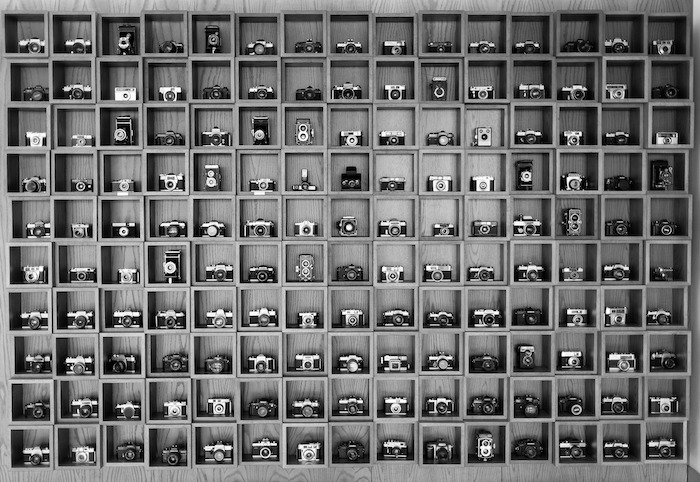 Battle of the Camera Brands
Even if you're a stranger to the camera market, you may have heard the big question that makes some photographers foam at the mouth. Canon or Nikon? The rivalry between the two most popular camera brands has a long history. Each company has taken the lead with competitive technological advancements.
In all honesty, we are thankful for rivalries like this. It means that no one company has a monopoly on the photographic market.
The new advancements have meant that each company has had to keep up with its rival. Thus each company is spurred to build the best possible cameras, and the leader in this race varies.
But it all comes down to what features mean the most to you as a photographer. If you want a quick answer for what the best camera brand is, I would have to give Canon the award.
I rank them highest because their current systems are more advanced and cheaper than current Nikon products. But let's take a look at all the popular camera brands more closely, so you can make your own decision.
Canon – The Powerhouse
The Canon camera came onto the market in 1933. But the company didn't have enough money to produce its lenses. So, photographers often paired Canon cameras with Nikon lenses.
In 1976, Canon released the first-ever camera with a micro-computer inside. This innovation allowed the digital format to enter the photographic world. But, it wasn't until 1992 that their first digital camera, the PowerShot 600, was released.
In the last decade, Canon has produced the most widely recognised, industry-standard DSLR, the Canon 5D range. Its good quality cameras solidified Canon as the best camera brand for full-frame DSLR cameras.
More recently, it has stepped into the world of mirrorless cameras. And it has held its own amongst its direct competitors.
Canon's mirrorless R system still has places to improve. But it lays a promising start for Canon's development in this niche.
One factor that solidifies Canon's contribution to the photographic world is its lenses. They produce consistent quality.
Canon has made many advancements in its lens technology. And they stick to quality build standards. It has made their lenses amongst the best glass in the world! Our recent guide to Canon camera types and names may be useful to read next.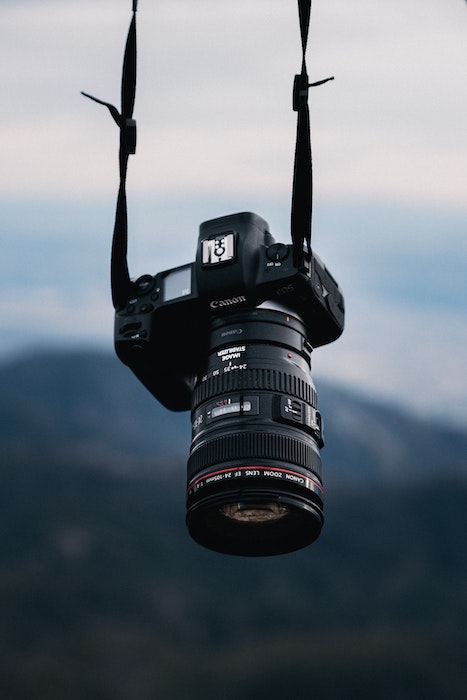 What Makes Canon a Great Camera Brand
Cameras for beginners to professionals, including point-and-shoot
First to introduce key features to modern photography
Why Some People Dislike Canon Cameras
Not always cutting edge—they often wait for other companies to take risks first
Check out some top Canon camera specs such as the Canon EOS R5, EOS R3, and the Canon EOS 1D X Mark III.
Nikon – The Classy Companion
Nikon was established in 1917. And they became well known for their superior lens quality compared to other camera brands on the market.
They released their first SLR in 1948, and Nikon's first DSLR became available in 1999.
But Nikon first developed a DSLR in 1991 for NASA, using the camera on the now-retired Space Shuttle. Now, Nikon cameras are being used on the International Space Station!
Currently, Nikon still competes with the big players. They made a splash with the Z series. It was their take on mirrorless cameras. And Nikon also developed some superb lenses to go with their new mirrorless cameras.
Photographers will often refer to Nikon cameras as the best camera brand for their sleek and sexy design. But this does not mean they are more ergonomic than Canon. Many people prefer how Canon bodies feel when shooting when handling a camera.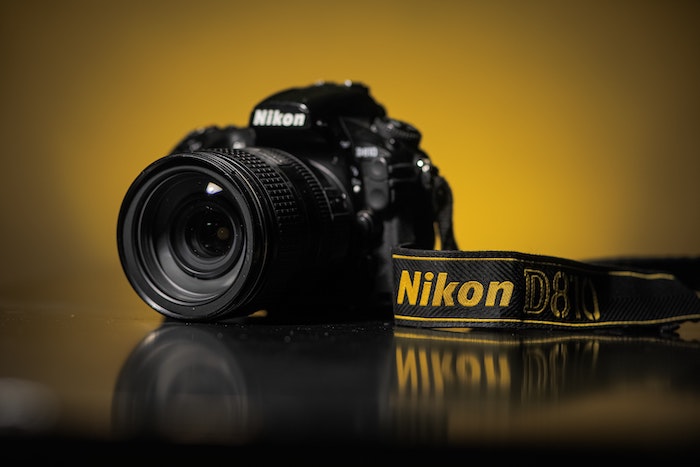 What Makes Nikon A Great Camera Brand
Great sensors
Handles low-light situations extremely well
Why Some People Dislike Nikon Cameras
It can be more expensive
Features not as advanced as other top camera brands
Check out some top Nikon camera specs such as the Nikon Z9, Z7 or the Z7II.
Sony – The Sensor King
Most of us have had a Sony appliance in our house at one point in our lives. Because Sony has had success in the electronics industry, they have had a big budget for camera development.
Sony started in the photography world by acquiring Minolta, the classic Japanese camera company. When Sony began producing digital cameras, their first camera took floppy disks as a memory card!
Sony arrived late to the photography world. They produced their first DSLR in 2006.
So, they spent their first few years playing catch-up to Nikon and Canon. It wasn't until the release of Sony mirrorless cameras that Sony began to reign supreme over the best camera brands.
Now, Sony manufactures digital camera sensors for other major brands such as Nikon, FujiFilm, and Panasonic. Plus, they produce most of the camera sensors that you find in mobile phones.
These top camera brands trust them. So you can be sure they are making quality camera parts and photography equipment.
Plus, Sony has a lasting relationship with Zeiss, a master optical producer of lenses. Sony currently sells some fantastic, award-winning glass in their G series of lenses. You can our list of best Sony cameras to get to grips with their latest models.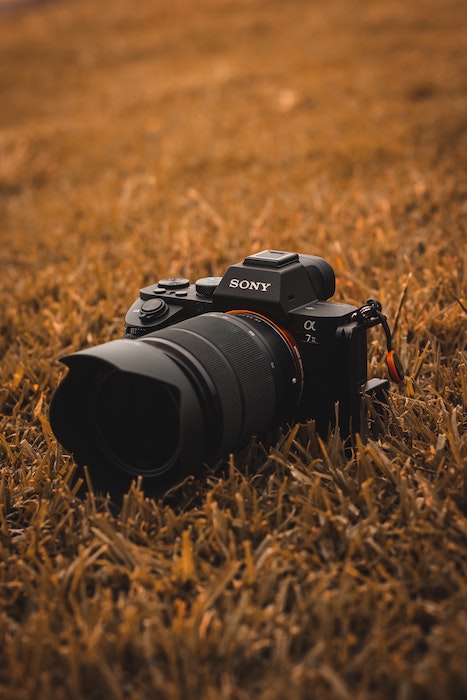 What Makes Sony A Great Camera Brand
Why Some People Dislike Sony Cameras
Cool aesthetic but not the most comfortable camera to handle
A history of being unreliable
Check out some of the best Sony camera specs such as the Sony a1, the a7R IV, or the Sony a9 II.
FujiFilm – The Film Fanatic
FujiFilm started its journey by producing its first photographic film in the early 1930s. And they made their first optical equipment by the 1940s. Their film production also included motion-picture film and X-rays.
The Fujifilm company, to this day, is a rival of Kodak film. Kodak first had a monopoly on the US market. And Fujifilm had cornered the camera market in Japan. But many people turned to Fujifilm because they offered cheaper film options.
Today, Fujifilm is the best camera brand for APS-C cameras. They are part of the X Series.
The X Series is a series of mirrorless cameras that are highly stylised, small, and portable. People tend to go to FujiFilm for these cameras. They are great for street photography and other styles where a small, discrete camera is beneficial.
Although they do not produce DSLRs, Fujifilm does have digital, medium format cameras. These are digital cameras with much larger sensors. They are expensive and highly specialised.
As Fujifilm is a film company, they worked extensively on their colour science. They wanted their digital camera images to reflect similar aesthetics to their well-known film photos.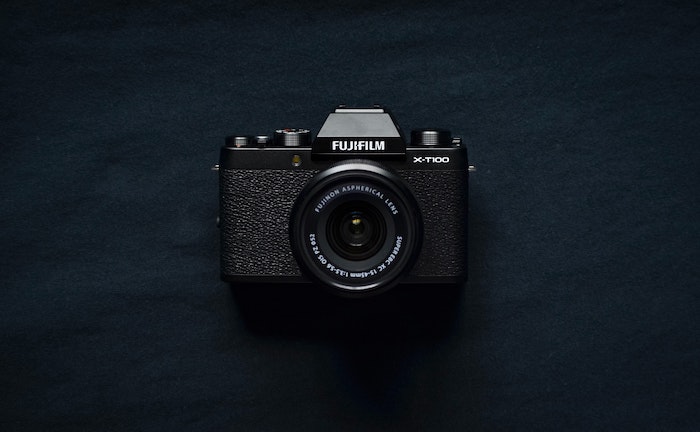 What Makes Fujifilm A Great Camera Brand
Development of unique cameras
Great APS-C sensor camera options
Medium format camera options
Why Some People Dislike Fujifilm
Ideal only for certain shooting styles
It doesn't have the best camera specs
Check out some top Fujifilm camera specs such as the Fujifilm GFX100S, the X-T4, or the Fujifilm GFX 50S II.
Panasonic – The Photo Prince
Panasonic is another electronics company that decided to join the digital photography boom. Panasonic produced their first digital cameras in 2001, under the name Lumix. And they have continued to stay competitive with other major camera brands to this day.
A sign of success is their partnership with Leica. Leica allows the use of their lenses. In return, Panasonic produces cameras and electronics for some of Leica's smaller digital cameras.
Lumix is also in a close partnership with Olympus, where they both created the standard Micro Four Thirds System. This is a sensor between half-frame and full-frame.
You may see the smaller frame as a disadvantage. But this build allows for a more portable digital camera.
Panasonic is most well known for the G series of Micro Four Thirds camera systems. They have fantastic video capabilities. This series is Panasonic's contribution to the recent explosion in the mirrorless camera field.
What Makes Panasonic A Great Camera Brand
Great video capabilities
Excellence with small-frame sensors
Why Some People Dislike Panasonic
Can lack in advanced features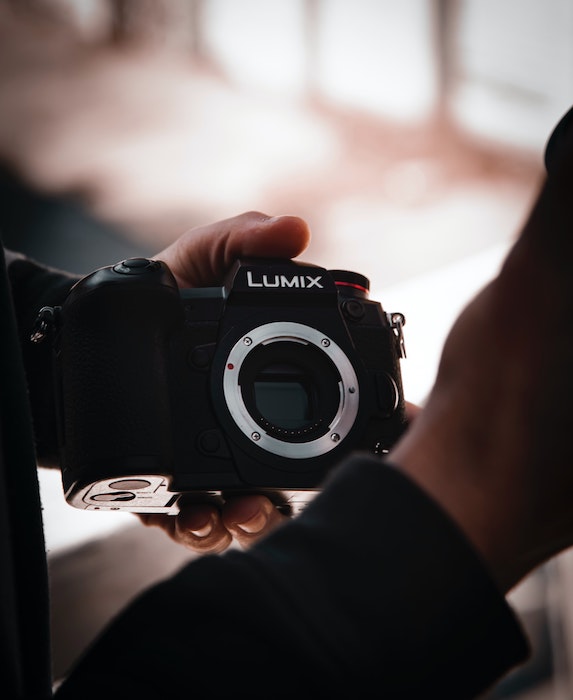 Olympus – The Retro Resurgence
Olympus first jumped into the lens market through microscopes. And they soon realised their technology could make great camera lenses. It thus led them to release their first camera in 1936.
Their early digital camera endeavours involved point-and-shoot or compact cameras. And it wasn't until 2003 that Olympus decided to enter digital-camera production. As mentioned, they partnered with Panasonic to develop the Micro Four Thirds System.
Today, Olympus has pushed the frontier of AI integration into digital cameras. The Olympus E-M1X can recognise specific objects such as birds, trains, and motorsports.
Not only that, its Live Time feature allows you to watch long exposures as they build up. Plus, it includes built-in ND filters.
What Makes Olympus A Great Camera Brand
Image stabilisation technology
Durability
Retro looks with some of its cameras
Why Some People Dislike Olympus
Only produces small, limited sensors
Leica – The Rolls Royce of Photography
The Leica 35mm revolutionised photography. It had come when technological advancements focused on making smaller, portable cameras.
Leica was another company that started producing different optical instruments. They made cameras for smaller negatives.
So, they relied on their optics to put their quality at the highest degree. And today, Leica lenses are still known as some of the best glass in the world.
Of course, Leica had to join the digital race. But they were pretty late to the game. And they didn't seem willing to add anything new.
Instead, they stuck with their signature aesthetic. Leica relied on their prestige and quality rather than having the best specs out there. But they do produce some top-of-the-range digital medium format cameras.
Recently, Leica has brought out entry-level options more akin to point-and-shoot cameras. These cameras have great ease of use, but they don't go for cheap!
What makes Leica A Great Camera Brand
Prestigious
Build Quality
Image quality
Why Some People Dislike Leica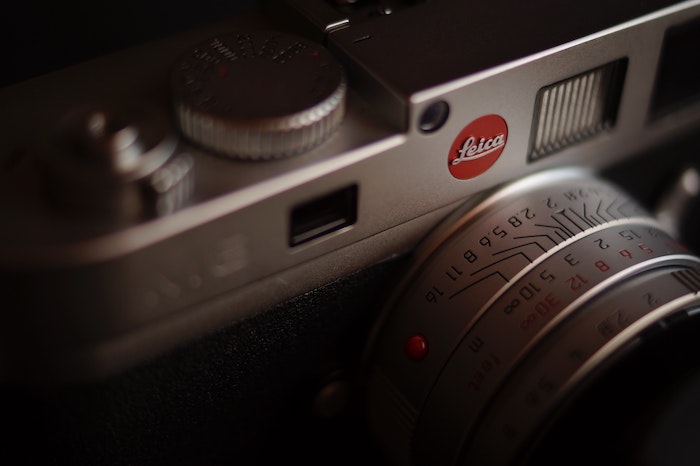 Pentax – The Pentax Ricoh Imaging Company
The Pentax photographic company came out of the Japanese electronics giant Ricoh. And in the 1950s, they came out with Japan's first SLR.
In the 1970s, they came out with the K1000. It's a cult classic known for being inexpensive and simple.
Nowadays, you won't find too many people shooting with Pentax DSLR cameras. They are digital medium format cameras more common in high-end studios.
In fact, they were the first company to create a digital medium format camera with autofocusing systems inside. It was innovative for its time. And it contributed heavily to the world of high-end photography.
What Makes Pentax A Great Brand
Great durability
Specialisation in top-end cameras
Image quality
Why Some People Dislike Pentax
No mirrorless development
Not much for mid-range photographers
Hasselblad – The Medium Format Maestro
Hasselblad is another prestigious name in photography. This highly revered company transferred itself from the film age to the digital one. Its success was due to exceptional advancements with digital, medium format cameras.
The Hasselblad name was cemented in history when astronauts used the camera for the Apollo missions. All the photos you have seen of men on the moon were taken on a Hasselblad. And they're all beautiful photographs!
In 2016, Hasselblad created the first digital, compact, mirrorless, medium format camera. It was yet another step toward what could be the future of photography.
What Makes Hasselblad A Great Brand
Top-level industry standards
Image quality
Why Some People Dislike Hasselblad
Unaffordable
Lots of preparation to operate outside a studio
Phase One – The New Standard
Phase One is another company that specialises in digital medium format. Their products are developed with Mamiya. And Phase One bought out Leaf in 2009.
This is quite a young company founded in 1993. But Phase One managed to give themselves a name by coming out with excellent products, including software.
Capture One is a RAW processing software created by Phase One. It is well known as the go-to software for tethered shooting.
The cameras they produce are highly specialist for top-end photo shoots. Thus, these cameras need a completely different working method.
As they make great sensors, Phase One has now also entered the world of drone imaging.
What Makes Phase One A Great Brand
Pioneers for digital medium format
They allow test drives of their equipment
Image quality
Why Some People Dislike Phase One
Expensive
Focus can be tricky

GoPro – The Extreme Sport Companion
GoPro has become one of the household camera brands over the past ten years. Unless you've been hiding under a rock, you know they specialise in video point-and-shoot cameras.
Their popularity stems from their cameras' ability to capture sports footage. GoPro action cameras are particularly a favourite with extreme sports.
Nowadays, people use GoPro digital camera as a travel camera rather than for action sports. It's because of its exceptionally easy-to-use interface and its fixed wide-angle lens.
It's a camera made to pull out and shoot. You don't have to compose a photo through a rangefinder.
GoPro started with a single product. Now, they have a range of cameras with different levels of use. This includes a camera that has 5K video capabilities and 360-degree video.
They have also focused on image stabilisation as its primary goal. And GoPro still wants to be the best camera brand for extreme sports.
What Makes GoPro A Great Brand
Its use in any weather and environment
Easy to use from start to finish
Why Some People Dislike GoPro
Minimal custom controls
Only aimed at particular types of photography and video
Mamiya – The Medium Format Film Camera Innovators
Mamiya is known as one of the top medium format camera companies. It is well known for its iconic cameras— the Mamiya RZ67 and the still sought-after Mamiya 7.
Mamiya is now partnered with Leaf. And you will find that these are both owned by Phase One.
Leaf was once a Mamiya competitor that produced the world's first commercial digital camera back. This allowed many medium format cameras to capture a digital image.
What Makes Mamiya A Great Brand
Historically excellent optical lens quality
Why Some People Dislike Mamiya
Unaffordable
Only for high-end photographers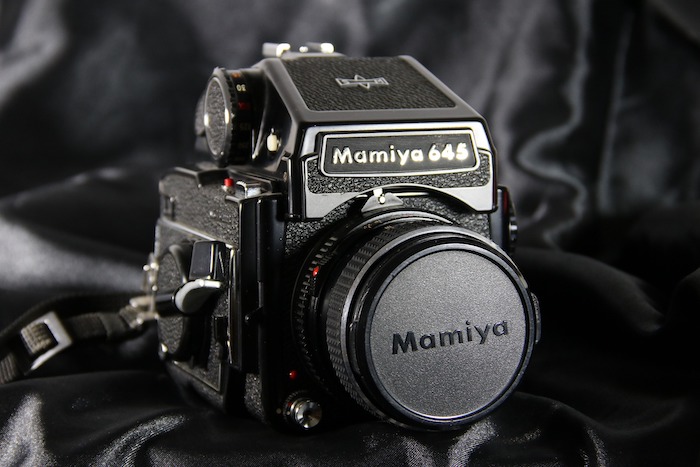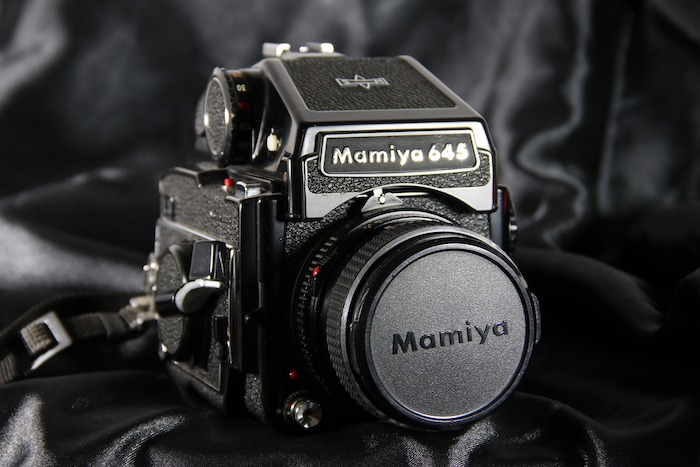 DJI – The Drone Dynasty
DJI is well known for setting the industry standard in drone photography. They have almost monopolised the drone market! They produce whole drone systems and have different products for all price levels.
They made a recent partnership with Hasselblad. That means that you will find some of their drones with a Hasselblad system with a Micro Four Thirds sensor.
Founded in 2006, it is one of the youngest camera brands on this list. But they have made an excellent name for themselves.
Now, DJI's are used in everything from music videos to feature films. They are even in use by military and police forces.
What Makes DJI A Great Brand
Pioneers and specialists in drone photography
Why Some People Dislike DJI
The camera is limited to remote control and weight requirements
Take time and effort to learn how to operate it
Kodak – The Red and Yellow Brand
Kodak is probably the most famous camera brand of all time. It became famous for its photographic film. Most notably, they released the first commercially available colour film.
Kodak once ruled supreme as the go-to film of choice in the era of film photography. Many old negatives are Kodak film! During that time, Kodak was directly competing with its Japanese rival, FujiFilm.
From the get-go, Kodak produced cameras aimed at an automatic photographic experience. It is no surprise they are now leaning towards modern instant cameras.
Kodak quickly developed digital cameras, producing the world's first self-contained digital camera. But they did not follow through on their plans.
They decided not to join the race for the best DSLR on the market. Kodak is now trying to step back into the market with specialist 4K, 360-degree video cameras.
What Makes Kodak A Great Brand
Pioneer in the film industry
Caters to automatic camera customers
Why Some People Dislike Kodak
Struggles to stay relevant
Sigma – The Brand to Fit Any Camera
Sigma is well known for producing lenses you can buy and pair with any significant camera company. This has made them one of the most prominent independent lens manufacturers. And they have an extensive list of different lenses to choose from.
Their lenses are known for consistently providing excellent quality and value. People look to Sigma if they want cheaper versions of their brand's lenses. Or, Sigma lenses are sought after if their camera brand doesn't provide specific focal lengths or abilities.
Sigma hasn't had too much success in their camera department. They have tried to get involved in the mirrorless camera boom in recent years.
They produced one of the most miniature mirrorless cameras to date. The camera is so tiny that it doesn't even have a range finder.
For now, it doesn't seem like Sigma will be able to stick with the pack.
What Makes Sigma A Great Brand
Wide selection of lenses
Excellent quality for the price
Why Some People Dislike Sigma
DSLR cameras are expensive with fewer features than competitors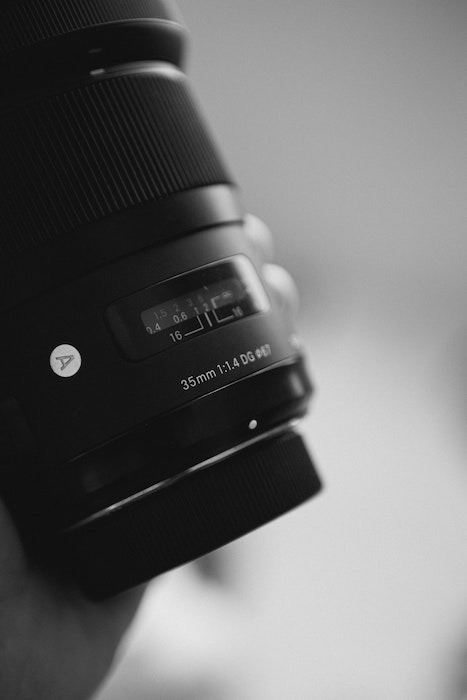 Polaroid – The Cult Classic
Polaroid has earned its reputation by specialising in instant film. It is well known for producing excellent quality images that develop in front of our eyes.
The company was founded in 1937 and ceased production in 2001. After that, the Impossible Project started to produce a film for Polaroid cameras.
For a while, this was the only way you could buy Polaroid film unless it were off eBay. The Impossible Project now own Polaroid.
Polaroid now has its sights on producing instant photographs in a new way. It is still sticking to similar technology and an aesthetic reminiscent of its classic cameras.
But now, the cameras have digital integration. You can control key elements through your smartphone! This is evident in the Polaroid Now+.
What Makes Polaroid A Great Brand
Pioneer in instant film
Unique photographic experiences
Why Some People Dislike Polaroid
Expensive
Purely automatic features
Not the best quality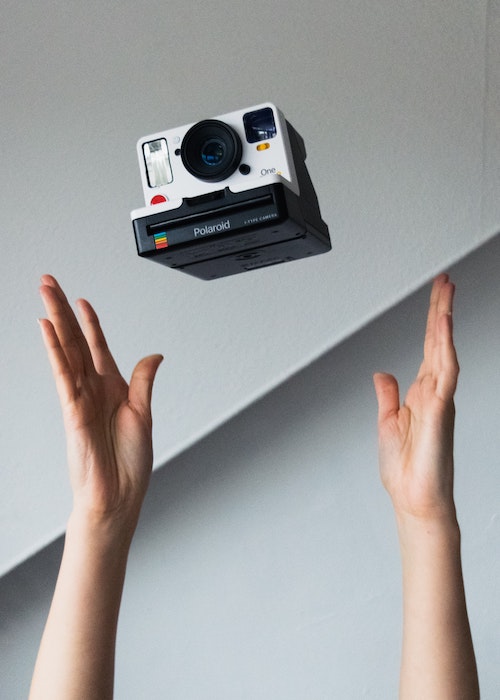 Our Verdict
From this list, we can see that it's not a matter of which company produces the best DSLR cameras. It's which is the best camera brand for me?
Get an all-rounder camera like a Canon or Nikon brand if you don't know the best camera brand for you. The only way you'll find out what works for you is by better assessing your shooting style.
Through the use of an all-around digital camera, you will quickly see what features are important to you and what features you never touch. You can then later decide if there's a better camera for you.
Go out and experiment and then come back to this list. If you already know what you want in a camera, we hope our list of best camera brands has narrowed down the field for you!
Still interested in the battle of the camera brands? Check out our articles comparing Fujifilm vs Sony, Fuji vs Olympus, or Fujifilm vs Canon cameras next!