Mirrorless cameras are quickly becoming the standard. And two camera manufacturers, Sony and Fuji, are a step ahead. They have deep offerings of mirrorless bodies and lenses.
But which camera brand is better in the Fujifilm vs Sony mirrorless debate? Let's look at the two mirrorless powerhouses and find which brand is best for you.
We will start with an overview of the offerings from each camera manufacturer. We will look at prices and information based on customer reviews. We will consider what users say about their experiences as both companies have loyal followers.
Many professional photographers create with either a Sony or Fuji camera. The professionals may specialize in different genres. But both systems have cameras for professionals as well as casual photographers.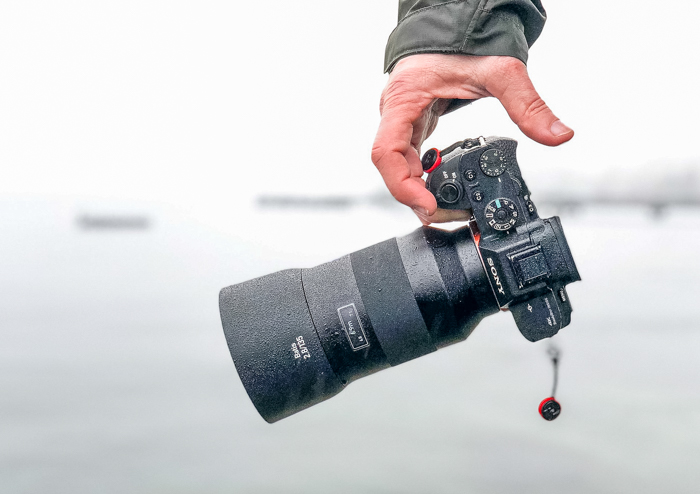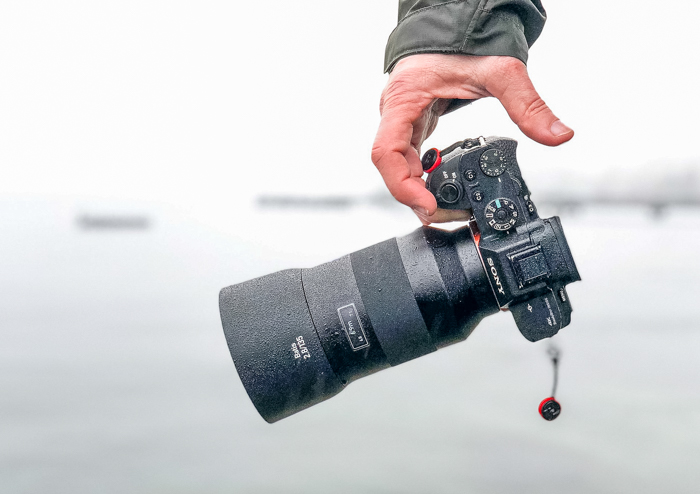 Fujifilm Mirrorless Cameras Overview
Fujifilm is famous for its retro-style cameras and the look of its images. They specialize in APS-C crop sensors. But they also have a line of medium format cameras, skipping the 35mm sensor.
Their GFX cameras are compact and medium-format. Their initial offering, the GFX 50R, was 51.4MP. But the newest release, the flagship GFX 100S, has a 102MP sensor. This is 1.7 times larger than a full-frame sensor.
Fujifilm is better known for its vintage-style APS-C crop sensor cameras. These compact cameras are favorites of street and travel photographers. One of their most popular offerings in the X Series is the pro-level X-T4. But the entry-level X-T200 is no slouch. See full specs of the X-T200 here, or a comparison with the X-T4.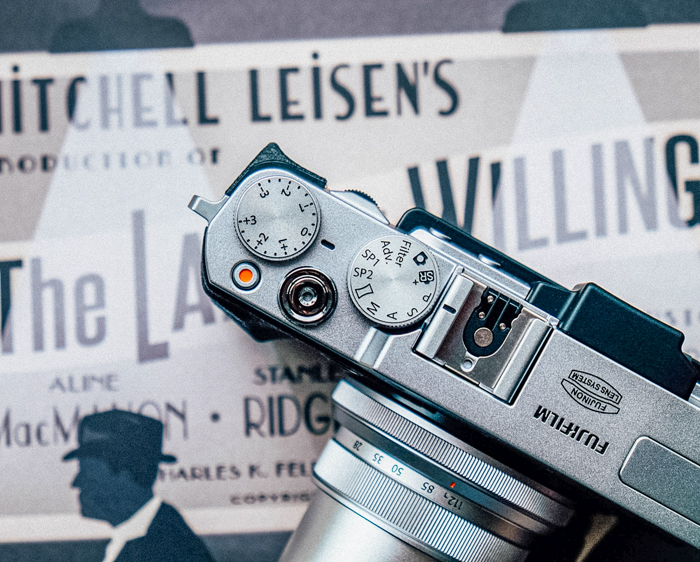 Sony Mirrorless Cameras Overview
Sony has a full lineup of full-frame and APS-C crop sensor cameras. The company offers different cameras for different needs:
Sony a1
A superior all-rounder with high-resolution sensor, rapid frame rate, and fast and accurate autofocus
Sony also offers a range of APS-C crop sensor cameras. The newest version is the a6600. These are smaller, less expensive models. But often pack the same features as the top-of-the-line cameras.

Fujifilm vs Sony Mirrorless (Feature-by-Feature Comparison)
Let's look at a few mirrorless camera features that stand out. This will help you decide what the best camera brand is for you.
Aesthetics and Usability
Fujifilm cameras are generally smaller than full-frame Sony cameras and have a throwback look. They feel like digital versions of a film camera. A digital menu controls fewer features.
Fujifilm is a little old-school in terms of feel. There are more manual dials and buttons. For instance, you twist a ring on the lens to change the aperture. And the shutter speed dial gives the camera a manual feel. Many photographers like the feel of the Fuji cameras. But some add a thumb grip to help with comfort.
Fujifilm prioritizes the feel of the camera and usability over customization. There are customization buttons on the camera, but they are more limited than the Sony system.
Sony's confusing menu system gets a lot of criticism. But the menu is better in newer versions of the cameras. Also, you can access many of the functions through convenient buttons or quick menus.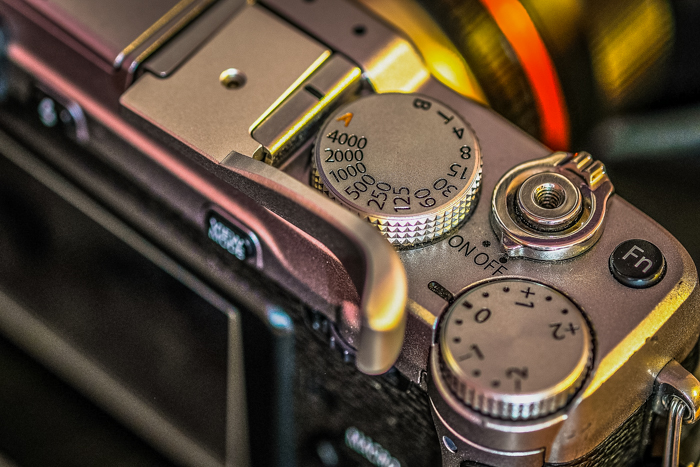 Sensor Size and Megapixels
The popular Fuji bodies like the X-T4 have an APS-C crop sensor with around 24MP. They are similar to the Sony crop-sensor cameras like the a6600. This is more than enough if you are primarily posting to social media.
If you prefer a 35mm sensor, Sony has a range of options. The popular a7S III has 12.1MP, and the A7RIV has 61MP.
Sony cameras have an APS-C sensor mode. It gives you the flexibility to switch from full sensor to crop sensor. Add this option to a customization button to quickly toggle between the two sensor modes.
If you are looking for more megapixels, you can't beat Fujifilm's medium format GFX 100S with a 102MP sensor.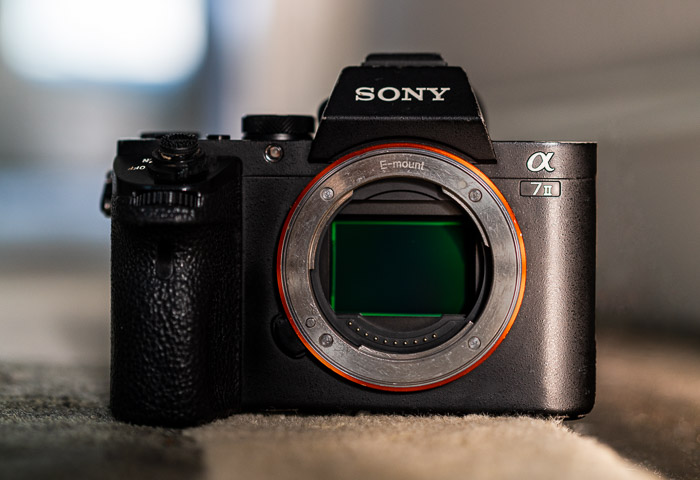 Size and Weight
Fujifilm's APS-C cameras and lenses are smaller than Sony's full-frame cameras. But they are heavier and slightly larger than Sony's APS-C offerings. The medium-format Fujifilm GFX 100S is heavier than a Sony camera but only slightly larger.
Photographers with larger hands find the APS-C bodies small and difficult to handle. Sony has made its cameras a bit larger in recent years. This allows for a larger battery. But they are also looking for a sweet spot for comfort.
Even so, the Sony Alpha 7R IV is only about 50g heavier than the Fuji X-T4. Where the camera systems differ in weight is in the lens offerings.
Lens Choices
Sony Lenses
An early criticism of the Sony mirrorless system was the lack of lens selection. But this is no longer the case. Sony offers a full range of E-mount lenses, including top-of-the-line G Master lenses with Zeiss glass. You can find lenses of different quality and price points.
Sony's E-mount system works on both their full-frame and APS-C bodies. This is a benefit if you want to start with an entry-level camera with thoughts of upgrading your camera body. And it is not uncommon for a photographer to own an APS-C camera as a backup.
Full-frame (FE) lenses tend to be larger and heavier than crop sensor lenses. While Sony does offer APS-C lenses, these are not as popular as the FE lenses.
Fujifilm Lenses
Fujifilm's lenses for APS-C cameras tend to be smaller and lighter than those made for full-frame Sony cameras. This makes the overall camera system smaller in comparison.
The GFX series uses G-mount Fujinon lenses. These lenses allow you to change the aperture using both the ring on the lens and the camera. The offerings are primarily prime lenses with a handful of zooms.
There are more lenses available for the Fuji X-mount. With two lens-mount systems, Fujifilm lens offerings are more limited than Sony. But they still cover a wide range of focal lengths.
Image Quality
Both manufacturers are known for excellent image quality. But Fujifilm has a unique look, especially when it comes to colors. With Fujifilm's long history of film production, they know a thing or two about getting a film look.
Fuji specializes in film simulation. This look is difficult or impossible to replicate with photo editing software.

Autofocus and Image Stabilization
Both Fujifilm and Sony cameras have good autofocus and image stabilization. But new advances in Sony's autofocus system have edged it ahead of competitors.
Sony cameras are generally better than Fujifilm at wildlife and sports photography. They have longer lenses, fast autofocus, and eye-tracking. The cameras compete in photography genres previously controlled by Nikon and Canon DSLRs.
Dynamic Range
Both Fujifilm and Sony sensors are known for having a wide dynamic range. Both manufacturers produce cameras that have 14 or 15 stops of dynamic range. With either system, it may be a long time before you have to shoot a bracketed HDR image.
Sony also has some of the best high-ISO performance on the market. This is especially true when factoring in Sony's low-light camera, the Alpha 7S III.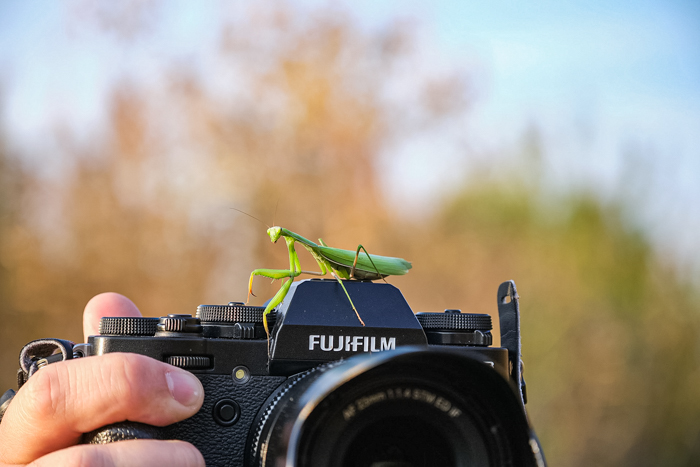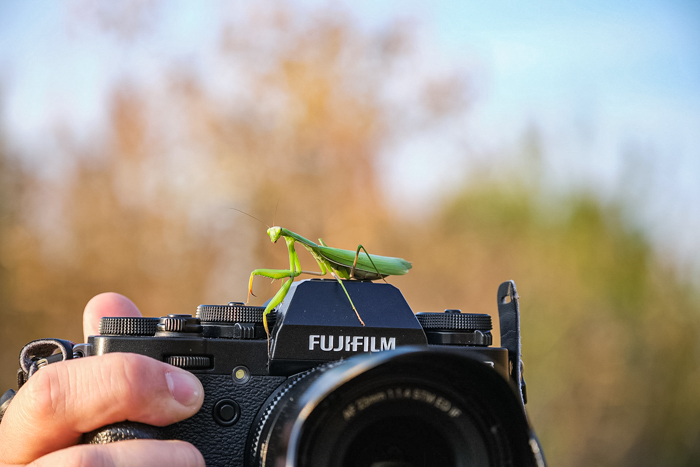 Battery Life
Initially, Sony used small batteries in their cameras. But the electronic viewfinder and other mirrorless features needed a larger battery. In 2017, Sony began releasing camera bodies with larger-capacity batteries.
Most Fujifilm X Series cameras still use smaller-capacity batteries. But Fujifilm photographers do not seem to mind. They carry extra batteries and switch them out more often.
Price
Both manufacturers have a range of camas at different price points. The price of the flagship bodies, the Fujifilm GFX 100S and the Sony Alpha 1, are competitive.
A Sony full-frame camera is more expensive than the crop-sensor Fuji bodies. But when comparing APS-C cameras, you pay a bit extra for the look and feel of a Fujifilm camera.
Both companies have older models available. If you are not looking for top-of-the-line features, you may be able to get a good camera at a fraction of the price.
Sony vs Fujifilm Mirrorless Cameras – Which is Better?
Cameras by both companies make quality images. But Fujifilm images have a unique look. And many Fujifilm photographers shoot JPEGS and use the image straight out of the camera. So, little, if any, post-processing is required.
Sony may be the better choice for wildlife and landscape photographers. But they come with heavier systems. This is not noticeable in the camera bodies but in the lenses. Fujifilm is a favorite of street photographers who want light and portable systems.
A compromise may be the Sony APS-C series. These cameras as small and portable but use the same lenses as their full-frame cousins. If you are just getting started, you can hedge your bets and switch to full-frame in the future. A switch to the Fujifilm medium-format camera body comes with a change in lens systems.
There is also a difference in the feel of the cameras. Fuji bodies have old-timey features and dials. If you are trying to decide on which camera to buy, it may be less about specs and more about how the camera feels in your hands.
Conclusion
When deciding on Fujifilm vs Sony mirrorless options, you can't go wrong! Both Sony and Fujifilm are reliable camera companies with a deep lineup.
They have worked out many bugs and are now pushing the envelope on what mirrorless cameras can do. You will find a camera that fits your needs and price range with both companies.
Your choice in Fujifilm vs Sony will come down to your preference. Choose Fujifilm if you like the look and do not want to do much post-processing. If you want more functionality in a camera that can compete with the Canon and Nikons, Sony is your best bet.
Before you go, why not check out these trending Sony vs Fuji camera comparisons:
Or, why not check out our article on Fujifilm vs Canon, Fujifilm vs Olympus, Nikon vs Sony, or Canon vs Sony mirrorless cameras next!