Last Update: July 5, 2023
It's hard to generalize about Sony vs Nikon mirrorless cameras. The two companies haven't historically competed in the same markets. Whether one camera brand or the other is right for you depends largely on which cameras you're talking about.
I was a Nikon man, and my first professional Nikon camera was a D800. After that, I migrated to the D810 and then the Nikon D850. They were all decent DSLR cameras. But as a wildlife photographer, I wasn't happy with their frame rate or the autofocus.
As a result, I traded in all my Nikon kit last year for two Sony a1 mirrorless cameras and various lenses. They suit me well, but it was an expensive transition, and you might not be in the same photographic niche. So we'll compare each brand through my "lens." But you must decide for yourself which is better!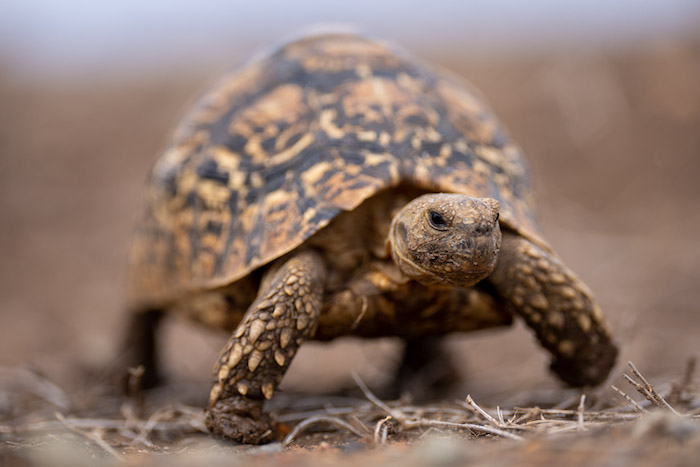 Sony vs Nikon Comparison Overview
Are you a professional or an enthusiast? Do you shoot wildlife, portraits, or landscapes? Are you looking for a full frame camera or a crop-sensor model? What's your budget?
All these questions are important. So there's no easy answer when comparing the Nikon and Sony brands. I speak from personal experience. And my examples will generally involve my new Sony a1 and "the one that got away" (the Nikon Z9).
These are the two companies' flagship mirrorless cameras, and I'll look at all their key aspects:
First, a bit of background on each camera brand.
What is Nikon?
Nikon was founded in Tokyo, Japan, in 1917 (under another name). And since 1988, it has made trades as the Nikon Corporation. It's now a multinational conglomerate with over $3.7 billion in sales in 2020.
Nikon specializes in optics and imaging products, including cameras and lenses. But it also makes binoculars, microscopes, and many other consumer products.
Nikon is probably best known for its range of 35mm cameras and lenses based on the F-mount. Its flagship product is the D850, launched in 2017. But Nikon branched out into full frame mirrorless cameras in 2018. And the Z9 is now one of the best on the market. It also makes compact cameras such as the Coolpix P1000.
Overall, Nikon has a good reputation with consumers.
What is Sony?
Sony Group Corporation is also a multinational conglomerate. But it's far bigger than Nikon. It was founded in 1946 (also under another name) and managed sales of around $81 billion in 2021. Sony produces cameras and lenses as part of its Electronic Products and Solutions division. But it also has several other broad business units.
Sony only started making cameras in the 1980s with the Mavica. But it didn't bring out any more until the compact CyberShot line in 1996. It used to make A-mount DSLRs in the past, but models such as the a900 have been discontinued.
Sony was the first to release a full frame mirrorless camera with the a7 in 2013. It also pioneered using a translucent mirror in Single Lens Translucent (SLT) cameras such as the a99.
But it's now best known for its APS-C and full frame mirrorless cameras such as the Sony a6600 and the a1. And it, too, has a stellar reputation with consumers.
Sony vs Nikon Mirrorless: Which is Better?
Sony has been producing full frame mirrorless cameras for five years longer than Nikon. And that shows in the wider range of Sony cameras and lenses available.
Nikon Mirrorless Range
Nikon has recently invested a lot in mirrorless at the expense of DSLRs. I was thinking about buying the D880, the potential successor to the D850. But the project was abandoned! Instead, most recent Nikon cameras have been mirrorless, including the Z6, Z7, and Z9.
Overall, Nikon makes only nine mirrorless models:
DX (or APS-C format):
FX (or full frame):
Sony Mirrorless Range
You can find a Sony camera and lenses in several different segments of the market:
The company also tends to keep older Sony cameras on the market rather than discontinue them. That means you can often save money if you don't think the specifications have to be the latest and greatest!
Feature-by-Feature Comparison
The only market segments where Sony and Nikon really compete are APS-C and full frame mirrorless cameras. To make it easier to compare the two brands, I'll concentrate on their flagship models, the Sony a1 and the Nikon Z9.
Together with the Canon R3 or R5, these are the top full frame mirrorless models on the market. So this comparison should show what each manufacturer can do!
Nikon Z9 vs Sony a1 Handling
Body
There are two schools of thought when it comes to the form factor. The first is that mirrorless cameras can be smaller and lighter than DSLRs, which should be celebrated and exploited. Second, cameras can be "too small" to achieve good balance, especially with a long lens attached. And mirrorless models should have a built-in vertical grip to improve battery life.
The Sony a1 and Nikon Z9 are very different in this respect. The a1 is small and light and has no built-in grip (although you can buy a grip as an accessory). The Z9 is bulkier and heavier with an integrated grip.
Which you prefer is obviously up to you, but I like the flexibility of the a1. If I want the convenience of the vertical grip in switching between landscape and portrait format, I'll attach it when I need it. If I prefer to cut down on the weight to shoot handheld with a long lens, I'll take it off.
Battery life is not really a problem if you shoot in continuous mode. And I've never needed to replace the battery, even when I've filled up both memory cards! The only problem I've had is getting a few blisters on the fingers of my right hand when I don't fit the vertical grip, but I can put up with it!
Viewfinder and LCD
Regarding the actual handling of these cameras… the main advantages of the a1 are the electronic viewfinder (EVF) and the customization options.
The a1 has a bright, clear 9437K-dot EVF with 0.9x magnification. And it offers blackout-free shooting with zero lag. It was so realistic that I thought it was a regular optical viewfinder when I first tried it out! It also has a refresh rate that can be pushed up to 240 fps/Hertz—but at the expense of resolution.
The Z9's EVF has only 3686k dots and 0.8x magnification. It originally had a refresh rate of only 60 fps, but the Firmware Version 2.0 doubled that to 120 fps. It has minimal lag and flickering. But it's not quite in the same league as the one on the a1, which has also now been fitted to the new a7R V.
But the Z9 beats the a1 with its rear LCD screen's size, resolution, and flexibility. (3.2 inches and 2089 dots vs 3 inches and 1440 dots.) That's a 45% advantage in sharpness. And the multi-angle design beats the a1's tilting screen hands down for most applications.
Customization
As far as customization goes, both cameras offer plenty of options. The Z9 has four shooting banks that can be programmed completely independently. It also has 20 buttons and around 200 functions. So you could spend all day (and night) going through them all!
The a1 only has 13 buttons on the camera body (plus the focus hold button on selected lenses). But the a1 has a large advantage of three custom exposure modes (1, 2, and 3 on the main dial). These can be programmed with just about any settings you like, including the shutter speed, aperture, ISO, and autofocus modes. Turning the dial to a new custom mode resets every setting. This means it's a piece of cake to switch from shooting portraits to action, for example.
I have my three presets designed for different types of shots, and my only complaint is that you have to unlock the main dial before turning it. It's an awkward maneuver if you try and do it with your eye on the viewfinder. And it wastes a second or two in what might be a very narrow window of opportunity when shooting wildlife.
I use the other custom buttons on my a1 bodies to toggle between my most frequently used settings, including focus area and eye detection.
Nikon Z9 vs Sony a1 Sensor Resolution
Both cameras have stacked CMOS sensors, and Sony actually makes them both! The a1 has a slightly larger sensor (50 MP vs 46 MP). But the difference in image quality is marginal.
If you look at the DxOMark sensor scores, you'll find that both score 98 overall, with the Z9 sensor slightly ahead on color depth (26.3 vs 25.9 bits). But the z9 is slightly behind on dynamic range (14.5 vs 14.8 EV) and low-light ISO (2451 vs 3163 ISO).
Nikon Z9 vs Sony a1 Autofocus (AF)
This is the main area where mirrorless cameras shine. The advent of human, animal, and bird-eye detection is a major advantage in most genres of photography, especially wildlife.
Sony has been at the forefront of autofocus innovation in the last few years. And the a1 probably had the best AF system at its launch. My only complaint is that you can't let the camera work out what it's shooting. So you have to select Human, Animal, or Bird manually.
But that's now changed with the new a7R V, and it also offers vehicle and plane tracking modes plus insect detection! I hope a new firmware upgrade brings all that to my a1.
Nikon has had to play catch-up in mirrorless autofocus, but the Z9 is now a formidable competitor. Its AF hit rate is exceptional. And you don't need to tell the camera what you're trying to focus on—it can work it out for itself!
Field trials show the Z9 and a1 AF systems perform almost equally well. So let's see what Nikon and Sony can come up with in their next firmware updates!
Nikon Z9 vs Sony a1 Frame Rate and Buffer Size
The frame rate was one of the main problems with my old DSLR (D850). It could only manage 7 fps (frames per second) or 9 fps with the battery grip. And that was just not good enough for wildlife photography.
Combining a mirrorless camera with an electronic shutter makes much higher frame rates possible. The Sony a1 can shoot lossy compressed RAW files at 30 fps, while the Z9 can shoot lossless compressed RAW files at 20 fps. (Or 11MB JPEGs at 120 fps, but that doesn't really count!)
As a wildlife photographer, I want the highest possible RAW frame rate, so the a1 "wins" on that. But it also does well on the buffer size. You can shoot up to 238 frames in lossy compressed RAW format or 96 frames losslessly compressed. In theory, the Z9 blows that out of the water with a 1,000-shot buffer at 20 fps. But a field test has shown that to be very optimistic!
The Sony a1 is built for speed, but the choice of the proprietary CFexpress Type A card is odd. The read-write speeds of the Z9's Type B cards are around twice as fast, so it seems to be the better option. You can always use SD cards with the a1, but it dramatically limits the buffer size!
Nikon Z9 vs Sony a1 Video
Both cameras offer 8K video, but it's not as simple as that. The a1 has great autofocus and lots of picture profiles. These include S-Cinetone (for cinema-like color), S-Log3 (for max dynamic range), and HLG (for "instant" HDR). But it doesn't have oversampled 4K. That means the footage is much less detailed than you get with the Z9.
The Z9 checks all the boxes for a hybrid mirrorless camera. You can record 4K and 8K footage and even ProRes footage right to the memory card. Firmware updates also promise internal Nikon Raw and Apple ProRes Raw recording.
Our Verdict
Overall, Nikon and Sony are both excellent camera brands. If you're looking to replace your existing model, you need to decide exactly what type of camera you're looking for. The two companies operate in slightly different markets. Sony focuses on compact and mirrorless camera bodies. And Nikon has gradually transitioned from DSLRs to mirrorless.
If you're looking at full frame cameras, the Nikon Z9 and Sony a1 are neck and neck. If you already have a cupboard full of Nikon gear, then the Z9 is probably the safer and cheaper choice, but Sony is also a good option. After all, I switched from the D850 to the a1 and never looked back! Plus, you can always consider buying used camera gear to get started.
Is Nikon better than Sony?
They're both well-established camera brands with years of industry experience. Traditionally, Nikon and Canon were always the Big Two, but that was in the days of DSLR dominance. When mirrorless models came along, Sony stole a march on them. And they've only recently been able to match Sony's high-end products in terms of image quality and functionality.
Should I switch to Sony from Nikon?
I did, and I have no regrets! Yes, it's expensive—especially if you have a lot of "legacy" equipment, including cameras, lenses, and accessories. But if you're committed to finding the best camera system to work with, then Sony mirrorless models take some beating. Or you can always keep your existing Nikon lenses and use them with an FTZ lens adaptor on the Z9.
Do professional photographers use Sony?
Increasingly so, yes. Traditionally, most pros probably had DSLRs such as the Canon EOS 1D X Mark III or the Nikon D850. But nowadays, an awful lot of them are switching to mirrorless. Sony is one of the premium mirrorless camera manufacturers, so it's natural to consider buying an a7R IV or an a1.
Which is the No 1 DSLR camera brand?
Canon had a 59.8% share of the DSLR market in 2021, followed by Nikon with 33.9%. But, the DSLR market is shrinking rapidly. Canon has already announced that it won't develop any more flagship DSLRs, and the rest of the industry will probably follow suit.
Still unsure which camera brand to choose? We also examine Canon vs Sony, Fujifilm vs Sony, Fujifilm vs Canon, or Fujifilm vs Olympus. If you want to compare the specs of specific Sony vs Nikon models, try our camera comparison tool!