Last Update: June 2, 2023
The best Canon DSLRs are great. But the best Canon portrait camera is likely to be a mirrorless camera. That's because they have an unbeatable mix. Mirrorless Canon's have high-resolution sensors and Dual Pixel CMOS AF II autofocus systems.
The Canon 1DX Mark III has been the company's flagship DSLR camera for many years. But it is low on the wish list for portrait photographers. It doesn't offer high resolution. And it also has to compete against Canon's range of professional mirrorless models. This includes the Canon R6, R3, and our top camera for portraits, the R5.
These mirrorless Canons all follow a similar template. They provide you with everything you need for studio, wedding, or portraiture photography. The best Canon camera for portrait photography has high resolution and eye detection. Everything else is gravy.
But do you prefer the familiarity of a DSLR? There's always the Canon 5DS, 5D Mark IV, or the 1DX Mark III. Or if you are on a budget and only want something to grab shots at a party? The PowerShot G7 X Mark III is a cheap but reliable alternative. We break down each Canon camera for portraits for you…
What is the Best Canon Portrait Camera to Buy?
Here's a quick summary of the best Canon portrait cameras before we check each camera in detail.
Canon EOS R5

Large 45 MP sensor
High frame rate of 20 fps
In-body stabilization
8K / 30p Ultra HD video

Canon EOS R6

Relatively affordable
Excellent in-body image stabilization
Fantastic expandable ISO range
Compact and ergonomic design

Canon EOS R3

A high frame rate of 30 fps
Less noise with BSI stacked sensor
8 stops of image stabilization
6K / 60p RAW video
620-shot battery life

Canon EOS 5DS

High resolution
Anti-flicker mode
Time-lapse photography
Fine Detail Picture Control
LCD graphic overlays in viewfinder

Canon EOS 5D Mark IV

Quality sensor produces detailed and vibrant images even at high ISOs
Dual Pixel AF with eye detection
User-friendly touch-to-focus screen
900-shot battery life
Cinema-quality (DCI) 4K video

Canon EOS R7

30 fps with the electronic shutter
5-axis sensor-shift image stabilization
Fully articulated touch screen
Quality 4K video

Canon EOS 6D Mark II

Fantastic image quality
Impressive 45-point AF system
Built well and nice to handle
Handy built-in Wi-Fi and GPS

Best All-Around Mirrorless

Canon EOS R

Excellent autofocus system
Excellent ISO range
Ergonomic camera body
Responsive and articulating touchscreen

Most Affordable Mirrorless

Canon EOS RP

Affordable full frame mirrorless option
Lightweight and easy to handle
Nice 4K video
Built-in macro stacking and time-lapse

Canon EOS 1D X Mark III

Excellent low-light capabilities
Dual Pixel AF and AI detection
High frame rate for video recording
Great battery life

Canon PowerShot G7 X Mark III

A high dynamic range
Fast continuous shooting speeds
Stylish design
Pocket-sized body
Flip-up rear LCD touchscreen
Live-streaming compatible
Best Canon Camera for Portraits (Top 11 Picks in Detail!)
Now let's look at each best Canon cameras for portraits in detail.

Our Verdict
If you're looking for the best Canon portrait camera, you're better off with a mirrorless camera than a DSLR. First, you probably want to "future-proof" your investment.
If you take photography seriously, know that compatible lenses will be around for a while. Nikon has already announced that it won't be making a replacement for the D850. And who knows how long Canon will continue making DSLRs?
Second, you need the right tools for the trade. Modern mirrorless Canon cameras such as the R5 don't have to trade off high resolution and frame rates. Their autofocus systems are also second to none.
The Dual Pixel CMOS AF II system uses machine learning for eye detection, face recognition, and subject tracking. The R3 even has Eye Control AF, which might end up as a game changer! These are all ideal for portrait photography.
Which camera for portraits you choose depends on your circumstances and budget. But there's still a place for the traditional DSLR. That's especially true if you like the familiar ergonomics and want to keep using your existing Canon lenses without an adaptor.
Finally, there's always a cheap and cheerful option. A compact Canon camera, such as the PowerShot G7 X Mark III, fit the bill!
FAQs and Buying Guide for Best Canon Camera for Portraits
Here are the questions we get asked most about the best Canon camera for portraits. Let us know if you have any more.
Which camera is best for portrait photography?
Mirrorless models have the advantage over DSLRs or compacts. That's because of better sensor resolution, frame rate, and Dual Pixel AF II autofocus. The Canon R3, R5, and R6 are good cameras. But the Canon R5 has the benefit of a larger sensor for sharper detail. That probably makes it the best Canon camera for portraits.
Which Canon camera is best for a portrait photoshoot?
The top mirrorless Canon cameras have the advantage over DSLRs. That's especially true if you're looking for something that will stand you in good stead over the next five or ten years. But a DSLR and one of Canon's L-series lenses will give you high-quality portraits and won't disappoint you.
Is the Canon PowerShot good for portraits?
If you only take selfies and snapshots at a wedding or birthday party, a PowerShot G7 X Mark III is fine. Just take a couple of spare batteries! But the small 1-inch type sensor struggles to produce sharp images. And the fixed lens also means you don't have as much flexibility. You can't choose your focal length. That means no candid close-ups from long range.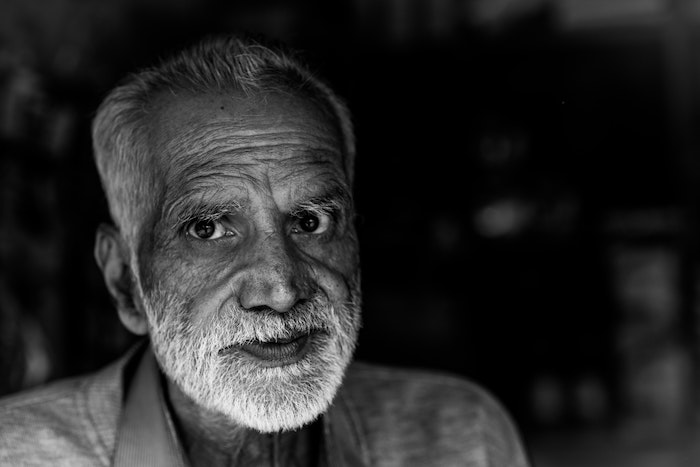 What series of Canon lenses are best for portraits?
For years, Canon's L-series lenses have offered professional levels of sharpness and performance. The company is also now turning out more and more native lenses for their mirrorless Canon cameras. Portrait photographers are looking for lenses that create a flattering look. That's best achieved with a slightly compressed medium telephoto lens of around 85mm.
Which Canon lens is best for portraits?
For a mirrorless Canon camera, it is the Canon RF 85mm F1.2L USM. It's the perfect focal length, and the wide maximum aperture means you can easily blur out distracting backgrounds. It also has fast, quiet AF motors. Plus, a circular aperture lets you capture smooth background bokeh. But it is expensive. There's also a version for the EF lens mount if you have a DSLR, which is the Canon EF 85mm f/1.2L II USM.
What does EOS stand for in Canon?
EOS stands for "electro-optical system'." It refers to Canon's range of "single lens reflex" (SLR) and mirrorless cameras. The first model was the Canon EOS 650, launched in 1987. All EOS cameras used 35 mm film until October 1996. Then the EOS IX came out. It used APS-C film. All new EOS cameras have been digital since 2005. After Canon introduced the EOS M in 2012, it has also been making mirrorless interchangeable lens cameras. This includes the Canon R3, R5, and R6.
Still undecided? Try compare camera specs of different brands and models for inspiration. You can check out our Canon R3 vs R5, Canon R3 vs Sony Z9, or Canon R5 vs Sony a7R IV side-by-side comparisons to start!