Last Update: June 2, 2023
You need the best time-lapse camera to shoot incredible time-lapse photography. Thankfully for you, we've compiled a concise list of creative and construction time-lapse cameras.
Time-lapse videos are a fantastic way to use photography in a creative way. You can create mesmerizing sequences of time passing at an increased rate. You can show the hustle and bustle of a city street over an hour. Or maybe you want to document a blooming flower. You can also record the progress of a construction site over time. There's a wonderful world of possibilities with time-lapse photography.
What is the Best Camera for Time-Lapse Photography?
The first section of our list has the best DSLR and mirrorless cameras for time-lapse photography. Then we have a section for dedicated time-lapse cameras. These options are ideal for construction time-lapse videos. And they offer a cheaper option than buying a proper camera just for time-lapse videos.
Check out our buyers' guide at the bottom of the page if you need more information about time-lapse cameras. You'll find all the information you need to pick the perfect time-lapse camera. It's a complicated topic. But our guide makes it easy to understand.
Olympus OM-D E-M5 Mark III

Built-in interval timer
30 fps of continuous shooting
Weather-sealed body for outdoor shooting

Canon EOS Rebel SL3 / 250D

Excellent image quality for a beginner camera
Intervalometer built-in
Fantastic 4K video recording

Nikon D850

Incredible 45 MP image sensor
Brilliant dedicated time-lapse photography modes
Long battery life and dual card slots for long time-lapse projects

Sony a6600

Built-in image stabilization
compact and lightweight camera body
Class-leading AF system with subject tracking

Olympus Tough TG-6

Shock and waterproof body makes it perfect for outdoor photography
Build-in time-lapse modes
4K video with slow-motion options

Best Mirrorless All-Rounder

Panasonic Lumix DC-S5

Incredible time-lapse features
4K video at 60 fps
Built-in image stabilization

Sony a7 III

Wide ISO range including a low setting of 50 ISO
Pioneering AF system
AE Tracking Sensitivity mode with time-lapse shooting

Canon EOS 90D

Incredible 32.5 MP from an APS-C sensor
Long-lasting battery life
Weather-sealed body for outdoor photography

Panasonic Lumix G100

Excellent features for video and vlogging
Excellent choice of frame rates in video mode
time-lapse composition in-camera

Canon PowerShot G7 X Mark III

Powerful resolution from a small sensor
Time-lapse scene modes for easy setup
Excellent slow-motion video options
15 Best Cameras for Time-Lapse Photography in Detail
Now we'll look at the best cameras for time-lapse photography. Every camera in this list gives you the tools to create stunning time-lapse media. The first ten cameras are all-around cameras that include time-lapse features.
If you're looking for a dedicated time-lapse camera, skip down the list. You'll find those five camera options in a separate section.
Our Top Time-lapse Camera Choice
Best Time-lapse Camera for Beginners
Best Time-lapse Camera for Pros
Best APS-C Mirrorless Time-lapse Camera
Best Time-lapse Camera for Action
Best All-Around Mirrorless Time-lapse Camera
Best Full Frame Mirrorless Time-lapse Camera
Best APS-C Time-lapse Camera
Best Dedicated Time-Lapse Cameras
If you don't need a DSLR or mirrorless, we'll help you find a dedicated time-lapse camera. We've got five fantastic options for time-lapse videos. They're specifically designed for time-lapse. And they're ideal for construction site time-lapses.
Best Time-Lapse Camera for Construction Sites
The Brinno BCC200o is the best time-lapse camera for construction sites. It's the ideal option for long-term construction projects. It gives you Full HD (1080p) video quality. And the setup process is quick and easy. Just set the shot intervals and let it roll.
The weatherproof case is included when you buy the camera. And you get an industrial clamp to hold the camera in place. You can attach it to a pole, giving you a high vantage point for the video. And it keeps it out of harm's way.
The battery life gives you up to a year of shooting. This does depend on the shooting intervals. But it gives you the option for long-term time-lapse shooting. It also doubles as a surveillance camera, giving you extra site security.
Best GoPro for Time-Lapse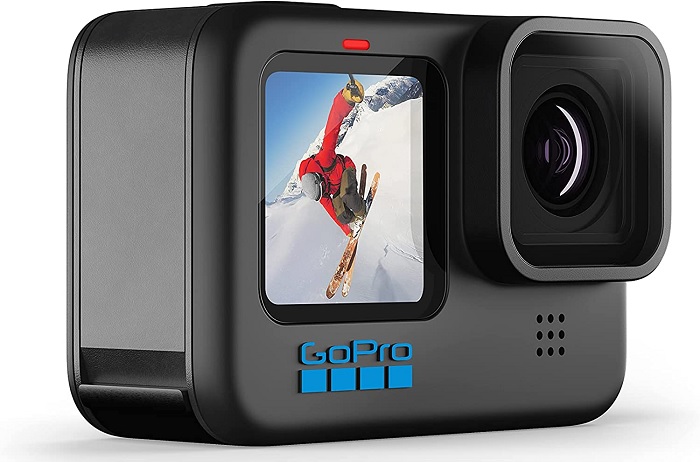 The GoPro Hero 10 is the ultimate action camera. And while it's not a dedicated time-lapse camera, it does make incredible time-lapse videos. You get 23 MP image quality. And you can convert the photos into 4K video quality for time-lapse footage.
The GoPro Hero 10 is small and compact, making it easy to carry around. And it's a rugged piece of equipment. It can take knocks and shocks. And it's completely waterproof. You can shoot outdoor time-lapse videos no matter the weather.
The GoPro also gives you other video options. You can shoot action videos with 5.3K quality. You have fantastic slow-motion video options. And you can livestream in Full HD. It's a versatile little camera. And it's an affordable choice if you need a dedicated time-lapse camera.
Best Time-Lapse Camera for Outdoors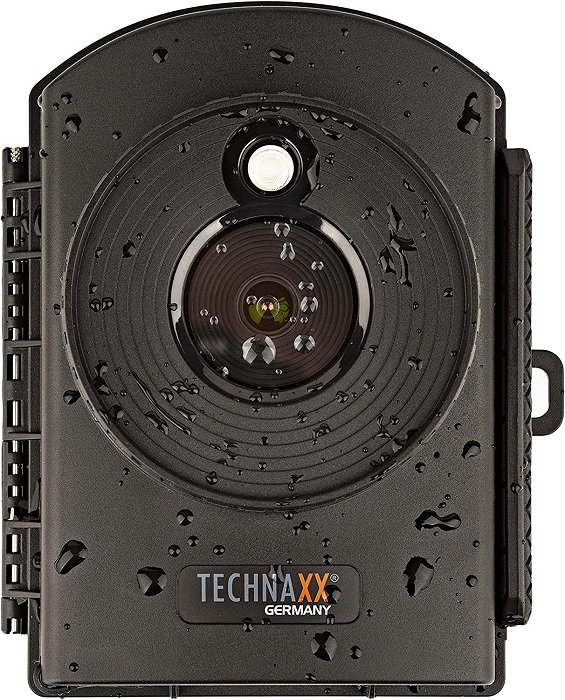 The Technaxx TX-164 is another dedicated time-lapse camera. It's a durable camera that's made for life outdoors. It's ideal for long-duration time-lapse shoots. It'll give you excellent time-lapse footage of a construction site. Or you can use it to document plant growth in a garden or orchard.
It doesn't have the most powerful sensor. The image resolution is only 2 MP. But the TX-164 does give you excellent interval choices. You can have shot intervals anywhere from 3 seconds to 24 hours.
You can also record videos for interval shooting. You can select video lengths between 3 seconds and 2 minutes. They can also be compiled to make time-lapse footage.
The outer case is waterproof. It'll operate outdoors in all conditions. And you get up to six months of battery life. That's ideal for long projects. And it can also be used as a security camera.
We have another dedicated time-lapse camera from Brinno. The Brinno Empower TLC2020 is a fantastic option for construction time-lapse footage. It gives you up to 82 days of shooting. And that's at a rate of one frame every five minutes.
The sensor only has a 2 MP resolution. It can't compete against DSLRs and mirrorless cameras. But it will give you a Full HD video. You have several time-lapse modes. There's a dedicated time-lapse mode with different interval settings. And there's a stop-motion feature for animators. You need to use the shutter manually for stop-motion. But the modes allow you to get creative.
The battery life gives you months of continuous shooting. And the weatherproof case keeps it safe in all conditions. You can fix the camera to a wall or pole. And the 118-degree viewing angle gives you an excellent shot of the scene. It's enough to capture everything on site.
The Rexing TL1 is another time-lapse camera for long-duration shoots. Whether it's building a barn or a tree growing, you'll get fantastic time-lapse footage. The camera sits inside weather-resistant housing. You can use it outside, even during the winter months.
The camera sensor has a resolution of 2 MP. That isn't the most powerful camera on the list. But the Rexing TL1 does give you Full HD video when the photos are merged. The camera lens gives you a 110-degree field of view. That's a lovely wide angle, so you can capture more of the scene.
The battery life is excellent, giving you six months of time-lapse recording. You can also set a time and date for the camera to start the sequence. There's a touch keypad for easy setup. And the tough outer case has a variety of mounting options.
Our Verdict
The Olympus OM-D E-M5 Mark III is our tops our list of the best time-lapse cameras. It has all the features a time-lapse photographer needs. And the results are hard to argue with.
The Brinno BCC2000 is the best dedicated time-lapse camera. It doesn't have the wide functionality of the artistic cameras. But the Brinno BCC2000 serves a purpose and serves it well. It's the best time-lapse camera for construction sites.
Time-lapse photography is one of the closest things we have to changing time. That's a bit dramatic. But it does give us an incredible effect. You can use it to document progress of a building project. Or you can document a sunrise or sunset with a stills camera.
It'll give you amazing social media content. And there's also money to be made from time-lapse photography. The first step is to get yourself the best time-lapse camera.
Time-Lapse Camera Buyer's Guide
Time-lapse photography can be a tricky subject. It takes precision to create a perfect time-lapse video. You need a camera that's up to the job. And the best time-lapse cameras have everything you need built-in. In this section, we'll go into detail so you can make the right choice when buying a time-lapse camera.
Intervalometer
The best time-lapse cameras have a built-in intervalometer. This is a dedicated interval timer. And it allows you to set the intervals between shots on the camera. Once you set your interval time, the process is automated. The camera takes the shots at the designated times. And you'll have a fantastic time-lapse video.
You can create time-lapse videos with any camera. But without an intervalometer, you have to take the shots manually. A manual time-lapse is tough to get right. And it involves pressing the shutter at each interval.
You can get an external interval timer if your camera doesn't have one. You also have time-lapse apps for smartphones. And photopills.com has an excellent time-lapse calculator on their website. Their app is also available for Android and iOS.
Making a Time-Lapse Video
The best time-lapse cameras compile the images into a video in-camera. It'll create a video from the time-lapse images. You'll be able to view it on the camera's screen. And you'll be able to transfer it as a complete video file.
Some cameras don't have the technology to create the video for you. If you're in that position, you'll need video editing software. You don't need anything too fancy. You can use Adobe Lightroom or Photoshop to create time-lapse videos.
Using a Tripod
A tripod is essential for time-lapse photography. You don't want your camera to move between time-lapse photos. The slightest movement and your video is ruined. A tripod keeps your camera in position, making sure each shot has the same composition.
Make Sure Your Camera can Shoot Outdoors
Some of the best time-lapse subjects are based outdoors. That means you need an outdoor time-lapse camera. You need a camera that can cope with the weather, so weather-sealed cameras are ideal for time-lapses.
This is especially important for long-duration time-lapse videos. The weather can change during the shooting time. And you need to know your camera can cope with the environmental changes.
Which Canon Cameras Have Time-Lapse?
Canon is an excellent camera brand for time-lapse photographers. Many of their cameras have built-in intervalometers, making it easy to create fabulous time-lapses.
The Canon EOS Rebel SL3 has made our list. It's an affordable option for beginners. And it has an intervalometer. The Canon EOS 90D also has time-lapse features. But it's more advanced and has a heavier price tag.
Other Canon cameras for time-lapse include the EOS M6 Mark II, EOS 6D Mark II, and EOS RP. Canon gives you plenty to choose from.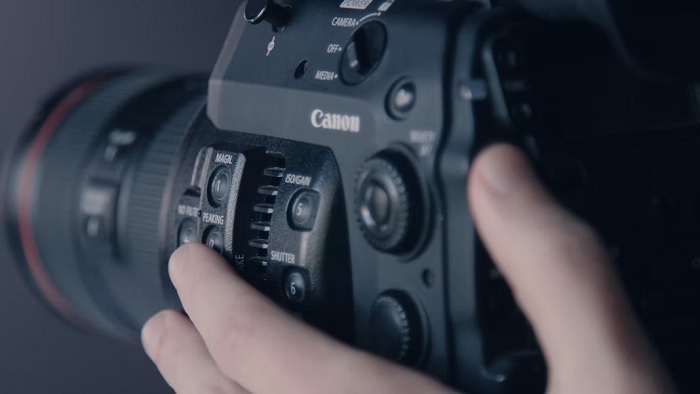 Are GoPros Good For Time Lapse?
The answer is yes. While the GoPro is associated with action videos, the latest models make excellent time-lapse videos. It has an internal interval timer. And the quality is excellent. The GoPro Hero 10 has made our list. Check it out in the dedicated time-lapse camera section.
Still unsure which camera to buy? Try compare camera specs of different brands and models for inspiration. You can check out our Canon R7 vs R10,  Canon R3 vs R5, or Canon R3 vs Sony Z9 side-by-side comparisons to start!