Last Update: February 22, 2023
How much is a camera? And how much is a good camera? Well, it depends on what you mean by "good." A professional photographer might need a top-of-the-range DSLR, mirrorless camera, or drone. But a beginner might only want a point-and-shoot!
If you're somewhere in the middle, it depends on your budget. You can save money by renting, buying online, or choosing a used model. But digital cameras are like bottles of wine. You get what you pay for!
How Much Is a Camera?
There are many different types of digital cameras with many different sensor sizes. So this is a quick and easy guide to your main options—whether you're a professional, a beginner, or somewhere in between.
So how much is a good camera? Here are the different categories we've broken the digital camera types down into. You can jump down to each section:
How Much Should a Professional Photography Camera Cost?
Professional photographers generally shoot with DSLRs. But increasingly, they use mirrorless cameras. The type of digital camera that pros use can vary greatly. But most use ones with interchangeable lenses and manual settings.
And some might also buy or rent a drone for certain specialist applications. This would be for a shot like an overhead of the Great Migration in Africa.
Most decent digital cameras are full frames. This means the equivalent of an old 35mm film SLR. But there are a few medium and large format cameras out there.
A top-of-the-line full frame camera—DSLR or mirrorless—will set you back $5,500 to $6,500. Or it can be around a third less ($1,800 to $2,600) if used. But drones cost up to $12,000, and a medium format camera a whopping up to $20,000!
Professional DSLR
Historically, DSLRs have been the digital cameras of choice for professional photographers. A DSLR usually has a tough and durable camera body with plenty of features. These include fast frame rates and fast and accurate autofocus systems.
Over the last 20 years, Nikon and Canon have been the dominant players. Their flagship models are the Nikon D6 and the Canon EOS-1D X Mark III.
These don't have the highest resolution. But they sacrifice pixels for speed. Having sensors only around 20 MP means they can offer frame rates of 14 to 16 fps (frames per second).
You can pick up a Nikon D6 for about $6,500 new or $4,200 used. A Canon EOS-1D X Mark III is around $6,500 new or $5,500 used.
Another similar segment is made up of so-called "prosumer" digital cameras. They are targeted at professionals or consumers (hence the name!). These normally offer greater resolution but lower frame rates and durability.
A good example is the Nikon D850, which I used to own. It costs about $2,800 new or $1,700 used.
If you're a fashion photographer or need a higher resolution for some other reason, you can always invest in a medium format digital camera. The Pentax 645z is available for about $4,100 new and $3,300 used. Or the Leica S3 is almost $20,000 new and $12,700 used!
Professional Mirrorless
The "mirrorless revolution" describes the impact of mirrorless cameras over the last few years. They can now offer all the same features (and more!) in a smaller, lighter package than DSLRs.
As a result, the bigger digital camera companies have invested more and more in mirrorless systems and less and less in DSLRs.
Sony had a head start in full frame mirrorless models. And its flagship is the Sony a1. It has a 50 MP sensor and 30 fps continuous shooting. Plus, it has eye detection for humans, animals, and birds. You can pick one up for about $6,500 new or $5,000 used.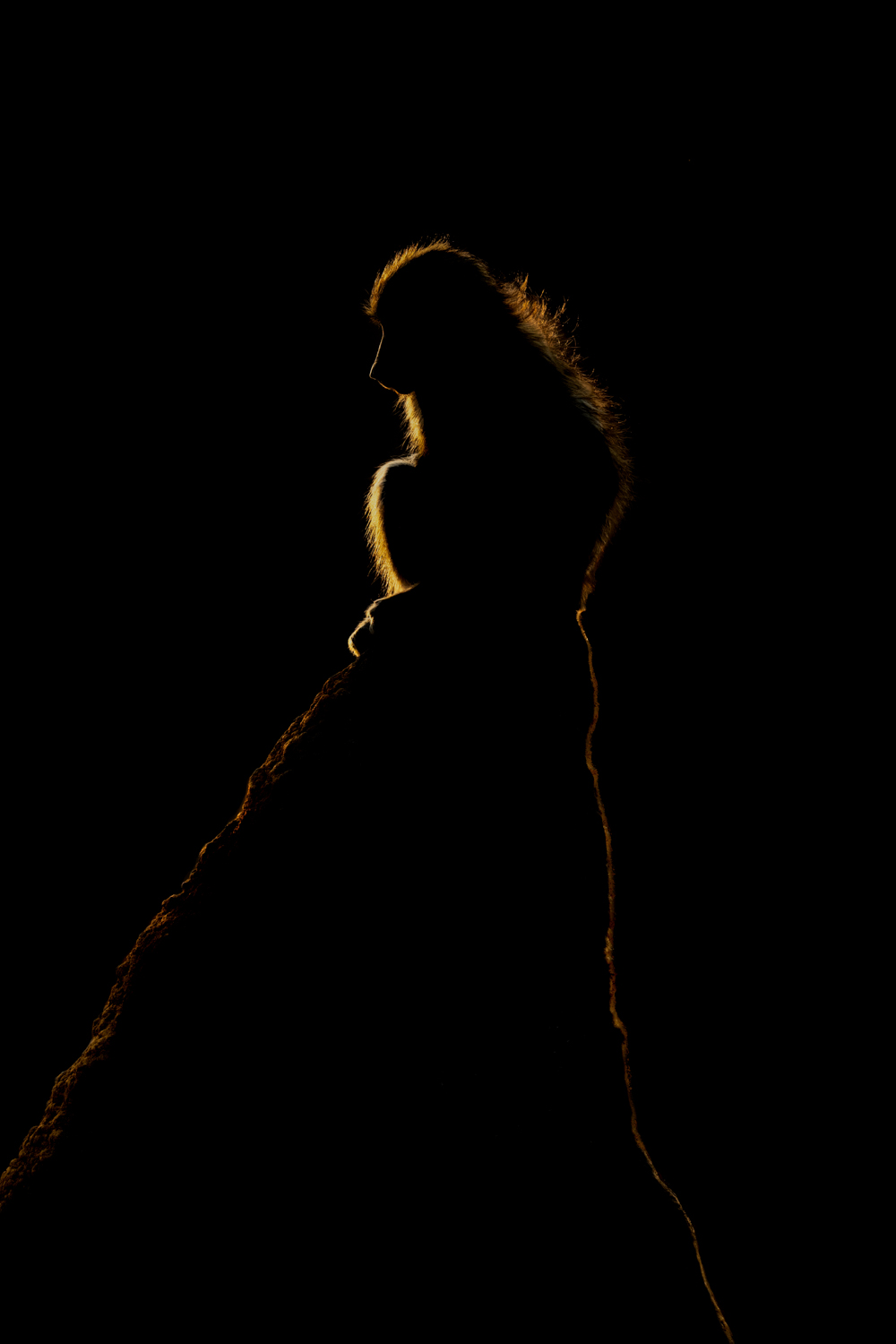 Canon and Nikon are now catching up with Sony. Canon's best full-frame mirrorless models are the Canon EOS R3 ($5,600 new or $4,700 used) and Canon EOS R5 ($3,500 new or $3,000 used). Nikon's flagship is the Nikon Z9 ($5,500 new or $4,600 used).
You can also get medium format, mirrorless models. The best is probably the Fujifilm GFX 100S, which has a 100 MP sensor and offers 4K video. But it has a maximum frame rate of only 5 fps.
It's available for $6,000 new or $5,200 used. A similar alternative is the Hasselblad X2D 100C, which again has a 100 MP sensor.
But it can only shoot at 3.3 fps and can't do video at all. It's sometimes on sale but is about $8,000 to $8,500, new or used. (Strangely, it's sometimes cheaper when it's new!)
Professional Drone
Footage from drones and quadcopters is becoming more and more commercially valuable. But professional models now cost thousands of dollars.
A wildlife photographer I know regularly uses one when he visits Africa to take aerial footage of animal migrations. But he rents it. And for a good reason.
A MEGAVM professional drone offers 4K video, 46 minutes of fly time, and Omnidirectional Obstacle Avoidance. But it'll cost you almost $12,000 new! (There are no used options.)
How Much Should a Beginner (Entry-Level) Photography Camera Cost?
So how much is a camera if you're just starting in photography? Well, you probably don't want to spend thousands of dollars on a digital camera. It's especially true if you have to add on the price of lenses and accessories.
Fortunately, you can save on a camera purchase by buying one of the many types of crop sensor (APS-C) digital cameras. These are basically still DSLRs and mirrorless cameras. But they don't have a full frame sensor.
This means digital camera bodies and lenses tend to be smaller, lighter, and less expensive. And you can pick up a decent APS-C DSLR for $650 to $1,000 or a similar mirrorless model for $900 to $1,200.
Some of the mirrorless models have smaller sensors but offer special features. These are compact cameras (point-and-shoots), bridge cameras, and action cameras. Depending on the model, prices vary hugely, from $90 to $2,200.
Beginner DSLR
DSLRs are still very popular. But they're starting to be replaced by mirrorless cameras. Canon, Nikon, and Pentax (Ricoh) are the only manufacturers still making DSLRs.
Nikon has reportedly decided it won't launch any more new DSLR models. I don't know about Pentax. But I'm sure it won't be long before Canon does the same.
At the moment, you can still buy several entry-level DSLR models. But most of those have now been discontinued. The Nikon D7500 is now the only crop sensor (or DX) Nikon DSLR camera. You can pick one up for under $1,000 new or about $700 used.
Canon offers a few entry-level, crop-sensor DSLRs. These include the Canon EOS Rebel T8i (850D). You can get it for under $700, new or used. And the Canon EOS Rebel SL3 (250D) goes for about $650 new or under $500 used.
Beginner Mirrorless
When people talk about "mirrorless cameras," they generally mean the interchangeable-lens versions. They're smaller, lighter, and cheaper than DSLRs. They offer several features:
Blackout-free, WYSIWYG electronic viewfinders (EVFs)
Custom controls
Touchscreen LCDs
4K video resolution
There's a wide range of entry-level models from various manufacturers. These include Sony, Panasonic, Fujifilm, Canon, and Nikon.
One of the best Sony options is the APS-C Sony a6400, which offers Real Time Eye AF (autofocus) 4K video and a flip-up touchscreen for vlogging and selfies. It's available for under $900 new or about $750 used.
The Canon EOS M200 has a 24.1 MP APS-C sensor with eye detection, enhanced Dual Pixel AF, and 4K video. You can buy it for around $550 new (with a 15-45mm kit lens) or about $450 used.
A more expensive option is the Nikon Z5. It has a 24.3 MP full-frame sensor. And it has excellent 273-point AF with eye detection. Plus, it has Vibration Reduction (VR) for sharp, stabilized photos and 4K video. It's available for under $1,300 new or about $950 used.
Beginner Compact Camera
A compact camera (point-and-shoot camera) is much more convenient (and often cheaper!) than DSLRs and mirrorless models. This is because they have a fixed lens and a much smaller sensor.
They're portable enough to carry around in your purse or jacket pocket. But they can still offer decent sharpness to snap photos and 4K video.
The most expensive compacts can be even pricier than mirrorless cameras. These include models like the Fujifilm X100V (about $2,300 new and $2,100 used) and Sony Cyber-shot RX100 VII (about $1,300 new and $930 used).
But the Panasonic Lumix LX10 is a little more reasonably priced at around $500 new and $440 used!
Beginner Bridge Camera
Bridge cameras (superzooms) have smaller sensors than compacts. But they have a much wider zoom range.
This makes them perfect for close-ups or shooting subjects at a far distance. Just be careful to use optical zoom rather than digital for the best image quality.
The Panasonic Lumix FZ80 (FZ82) has a 60x zoom with a maximum focal length of 1200mm! It's available for just under $400 new or about $330 used.
Or the Sony Cyber-Shot RX10 IV is almost $1,700 new or $1,250 used.
Beginner Action Camera
Action cameras are good for capturing videos of extreme sports such as skateboarding or snow sports. Although, you can also take still photographs.
They clip onto your helmet or handlebars. And they're waterproof, freezeproof, and shockproof. The most famous brand is GoPro, and you can buy a GoPro HERO11 Black for under $450 new or about $420 used.
But you can get alternatives as low as $90 or less when there are sales, like the AKASO EK7000.
Beginner Drone
Drones are available for the consumer market. And they're a lot less expensive than professional models. You can pick up a DJI Mini 3 Pro for just over $900 or about $800 used. Less than $6000 if you go with the regular version.
Verdict
Choosing a quality camera involves a trade-off. The more features you want, the more expensive a digital camera will likely be. You can decide the camera features you need and compare the price of a DSLR or mirrorless camera that does the job. Or you can set your budget in advance and pick the one that offers the most functionality for that price.
Whichever you decide, I hope our list helps clarify a few of the choices you'll have to make. And don't forget to keep an eye out for camera deals every month and over the holidays. You can save a lot of money when you purchase cameras through online retailers!